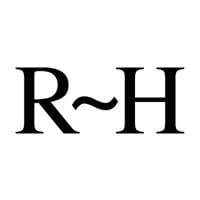 [ad_1]
West Virginia's 22nd Biennial Exhibition opened at the Culture Center, State Capitol Complex in Charleston, following an awards ceremony on Sunday, November 14.
Eighty artists from West Virginia have been selected for the exhibit, 23 from Southern West Virginia, which features 110 pieces including painting, drawing, mixed media, crafts, photography , digital art, sculpture and printing.
Twenty-five counties are featured on the show.
The exhibition will remain at the Cultural Center until February 19, 2022.
"The West Virginia Jury Exhibit continues its tradition of showcasing our state's best known and emerging artists," said Randall Reid-Smith, curator of the Virginia Department of Arts, Culture and History. Western. "This exhibition is supported by one of the largest endowments in the country for juryed exhibitions, allowing the department to collect contemporary art for the collection of the State Museum."
At the opening reception, the department will announce the winners of the exhibition prizes.
Governor's Award winners will receive $ 5,000 for their work.
The winners of the Awards of Excellence will receive $ 2,000 for their work.
These are purchase prices, and the art will be part of the permanent collection of contemporary art at the West Virginia State Museum.
Merit awards of $ 500 each were also presented that afternoon.
The following artists from this region are featured in the exhibition:
Greenbrier County
● Mr. Jane Holt Emmons, White Sulfur Springs – Crafts
● Fierce Sonia, Grassy Meadows – Digital Art / Mixed Media
Monroe County
● Mark Harrison Cline, Caldwell – Painting ● Donald Earley, Greenville – Drawing / Painting
● Jo Dugan Perez, Alderson – Crafts
● Jesus Perez, Alderson – Photography
Nicolas County
● Anne Johnson, Summersville – Photography
Pocahontas County
● Peggy Owens, Marlinton – Painting
Raleigh County
● John Comerci, Beckley – Photography
● Robby Moore, Beckley – Mixed Media
● Meg Rader, Beckley – Painting
● Ed Rehbein, Beckley – Photography
● Lindsey Toney, Crab Orchard – Print
[ad_2]