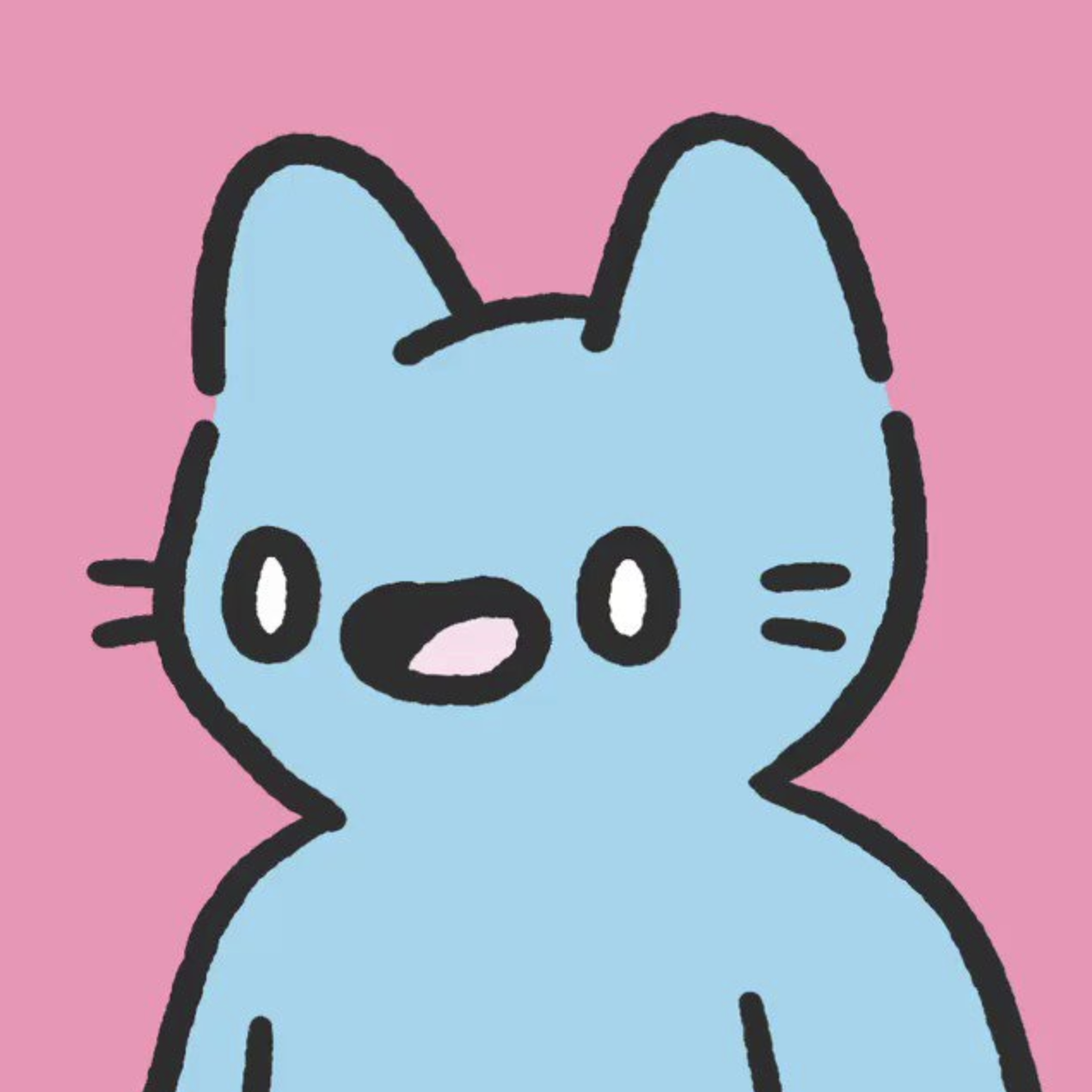 Criticism is easy. But it's even easier online, where the relative anonymity can encourage people to give themselves carte blanche to condemn a subject, an artistic creation or a personality who, for whatever reason, has become the target of the wrath of somebody. Examples abound. YouTube's comment sections often require a combination of intellectual and moral hazmat to navigate, Twitter's talk regularly degenerates into mob mentality, and Facebook can also be the official mascot for the most goofy political tirades.
While breaking with the Web2 assertions above, Web3 is not entirely free from instinctive negativity. Critics within NFT communities can be even more nasty than in any Web2 space, because at the heart of almost every project is money.
The NFT space is collaborative, yet encouraging. But it's also filled with community members who view all Web3 art as a commercial enterprise. And a subset of these can and do act as impatient and authoritative investors. You can be overwhelmed by a flurry of GM and WAGMI in an instant, and be called an accomplice or labeled a ruthless rug puller the next day. That's enough to give anyone a severe case of vibrational vertigo.
Web3 is still in its infancy, and this period of early growth is the perfect time to set the future tone before the bones harden and become rigid, so to speak. Basically, projects that take risks and fail in no way deserve our outrage.
On the contrary, they deserve our respect and encouragement.
Cool Cats and the Curious Case of Cryptic Criticism
One of the most interesting case studies here is Cool Cats. In October 2021, the project was one of the hottest in the NFT space, with the average price of a Cool Cats NFT standing at around 26 ETH (or $92,000, at the time). The 9,999 programmatically and randomly generated cat-themed PFPs were created in July of the same year, closely following the release of projects like Bored Ape Yacht Club. The project quickly gained momentum and popularity when celebrities like Mike Tyson, Reese Witherspoon and Steve Aoki bought NFT Cool Cats and tweeted about them.
The project became known in the space as a generally positive project. Its reputation as an NFT project to be reckoned with continued to solidify as prominent figures in the space like Farokha well-known NFT enthusiast and the founder of the Web3 media platform Rug Radio, have become strong supporters of the project.
But in early 2022, criticism of the behavior of high-level Cool Cats holders began to surface. Some have accused Farokh of pumping and dumping — essentially, pushing a project to help boost its value, then quickly selling their NFTs for a profit. Discerning whether a person is actually doing this isn't a particularly easy thing to gauge, but the criticisms came nonetheless.
Cool Cats itself encountered a few stumbling blocks during this time. At the end of January 2022, the project hired Chris Hassett as CEO, a move some community members considered a faux pas, since Hassett did not have a reputation as a Web3 native. This feeling was exacerbated by Hassett leaving the company just three months into his term.
Shortly before Hassett's departure, Cool Cats released a long-planned NFT game called Cooltopia for its community, in which holders could quest and nurture their Cool Pets eggs, which are NFTs from the project's secondary collection that dropped in early February. However, Cooltopia simply wasn't as successful as the Cool Cats team had hoped, and the value of its native utility token, MILK, immediately began a steady decline from which it has yet to recover. handed over.
The combination of Cool Cats' struggles in 2022 with an increasingly deep crypto winter has resulted in a remarkable decline in the popularity and value of its original collection, which now has a floor price of just 2.68 ETH, down from 10 ETH in fall 2021.
Pour salt on Cool Cats wounds
Some members of the Web3 community have not reacted sympathetically to Cool Cats' downfall, seeing it as an opportunity to "sell shame" to collectors who are now parting ways with the struggling project. Perhaps unsurprisingly, Farokh once again found himself the target of such criticism when he began doing so last month. Since the start of August, he has sold ten of his NFT Cool Cats at an average price of 2.31 ETH – a remarkable loss, to put it mildly. Yet people still accused him of quitting the project for money.
This kind of criticism is insidious. Like Farokh himself recently pointed out, judgments like this betray the bad faith of those who render them. If we condemn people for selling their NFTs when a project is at its peak and later condemn them for liquidating their NFTs when a project is in the doldrums, we have built a Catch-22, throwing charges against which there is no chance of being found innocent. In other words, we criticize for the fun of it, and that's behavior unbecoming of anyone.
NFT projects deserve better
The Cool Cats team — Tom Williamson (xtremetom), Rob Mehew (Lynqoid), creative director Evan Luza (ELECTED) and Colin Egan (clone) – has done an amazing job trying to create new uses, experiences and values ​​for their collectors, and they deserve all the credit for doing so. Even under Hassett's brief tenure with the project, Cool Cats released a long-awaited game project and signed with famed Creative Artists Agency for licensing and merchandising opportunities. The brand premiered an IRL version of its Cooltopia game at NFT.NYC this year, which some say was a highlight of the event. The team is working and you have to respect that.
The disappointments with a project's toughest fixes are understandable, as is the collective frustration with the overall state of the crypto and NFT market over the past six months. What's harder to fathom is the implicit holier-than-thou attitude that often accompanies criticism leveled at projects like Cool Cats and their most vocal supporters for trying to build something substantial and stumbling in the process. of road.
And you don't have to look far for an example of how Cool Cats could bounce back in the future. DeGods is another NFT community that has come under a lot of criticism for trying new things, failing, and regrouping, a project that has arguably done more to put Solana on the map than any other community built on this channel. Remember, DeGods had barely been around a month when people pronounced him dead in the water. Even its developers were about to abandon ship. But that hasn't stopped them from experimenting with things to make their collection valuable and unique – the Paperhand Bitch Tax, DeadGods and DePalace, among others.
Not all have been hits, and that's the point. Not everything an NFT community tries to build will be successful, and this is a good thing. This means people are swinging towards the fences. You can't expect project developers to innovate and try new things while holding them to an impossible level of infallibility, berating them when things don't go according to plan. Web3 is a big and welcoming place, but there's no room for that kind of limiting thinking.
It largely boils down to two things: a tendency to define ourselves in opposition to things rather than in support of them, and an understanding that we cannot entirely blame others for their failures any more than we can entirely ourselves. give credit for our successes. Australian comedian Tim Minchin said it well: "Empathy is intuitive, but it's also something you can work on intellectually. […] Define yourself by what you love. Be demonstrative and generous in praising those you admire. Send thank you cards and give standing ovations. Be pro-stuff, not just anti-stuff.