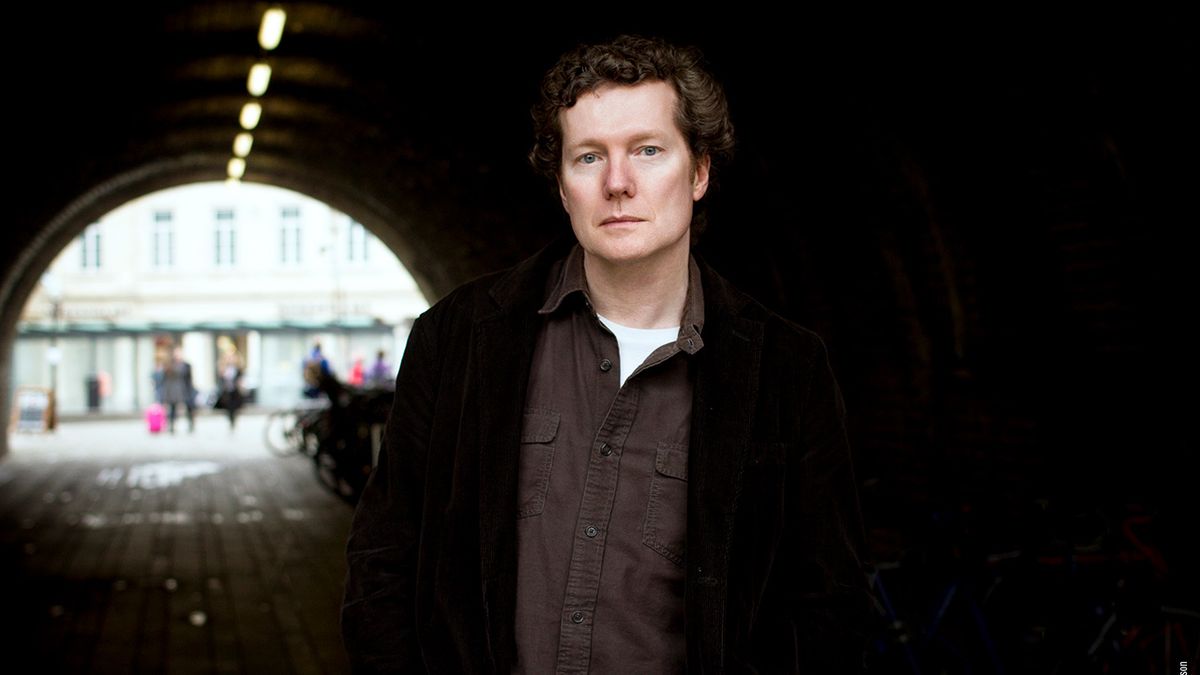 There has always been a touch of artistic maverick about Tim Bowness. In the early 90s, alongside Steven Wilson in No-Man, their label expected a suitably pop-infused second album that they hoped would turn the band into a lucrative commercial act. Unbeknownst to them, the advance of the album had been spent upgrading the duo's studio to allow the duo to create a lively and inventive record in Flowermouth it appealed to No-Man's adventurous sense of integrity. Hearing the album and realizing that their planned vision of chart dominance had evaporated, there were repercussions for the act, as Bowness recalls.
"They obviously thought it would be a big pop statement, with us cementing the debut album," he says. "So they were less than thrilled to be faced with a 10-minute track, which had absolutely no rhythm, with Robert Fripp on it. They pulled the budget and half-heartedly released the album. So from there, it was a real statement of artistic intent that if we were to come down, it would be on our own terms. For Steven and me, that was the start for us to have a real audience.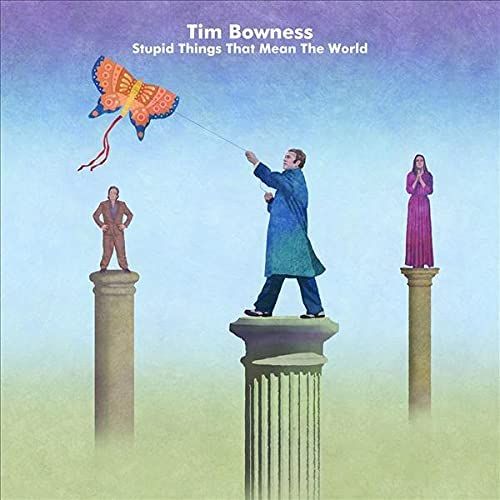 Two decades later, and as Wilson was absorbed in advancing his burgeoning solo career away from No-Man and the Porcupine Tree, a proposed No-Man album was neatly reshaped into Bowness' 2014 solo record. Abandoned dancehall dreams. It wasn't just a quick exercise in rebranding. The freedom away from the band's surroundings allowed Bowness to mutate the material, away from what he knew would negotiate its way through the band's filter and into songs that more represented his own musical leanings.
"As in any type of group, there is always an element of compromise or certain ideas that do not pass," he explains. "In No-Man, I think there was always less of a rock influence, partly because Steven was doing that with Porcupine Tree, where he had a more than enough band to make some noise. We tended to concentrate on the more discreet atmospheric zones of our tastes, and with Abandoned dancehall dreams, I introduced a little more rock element and a largely melodic balance as well. If it had been a No-Man album, it would have been more atmospheric. It then created an identity that got me excited and I was incredibly eager to see where I was going. So that in itself defined a solo identity that I hope to have taken even further with the new album.
This new album is the engaging Stupid things that mean the world, which further anchors Bowness' reputation and is as cohesive, admirably bold, and gripping as its predecessor. His determination to continue to establish a firm solo identity has been shattered, but he admits there was some unavoidable pressure. The very quality of the songs on Abandoned dancehall dreams ensured that there were now fans waiting with high expectations for his music.
"I really don't want to sound arrogant, but I think people were surprised at how good and cohesive this album was," he rightly says. "Maybe it made them realize how much input I had to No-Man's music. So there's these expectations like people liked Abandoned dancehall dreams and it gave me momentum for my own solo work. In No-Man, when you have a guitarist and co-writer like Steven, you don't really need to add a lot of musical input. With that, it has been exciting to be able to release my compositions. Also, when I write, it's always an act of discovery because I still don't consider myself a great musician. I can write on guitar and keyboard, but it's always kind of surprising what comes out, and the results on songs like Tap Reset and Know that you were loved exceeded my expectations."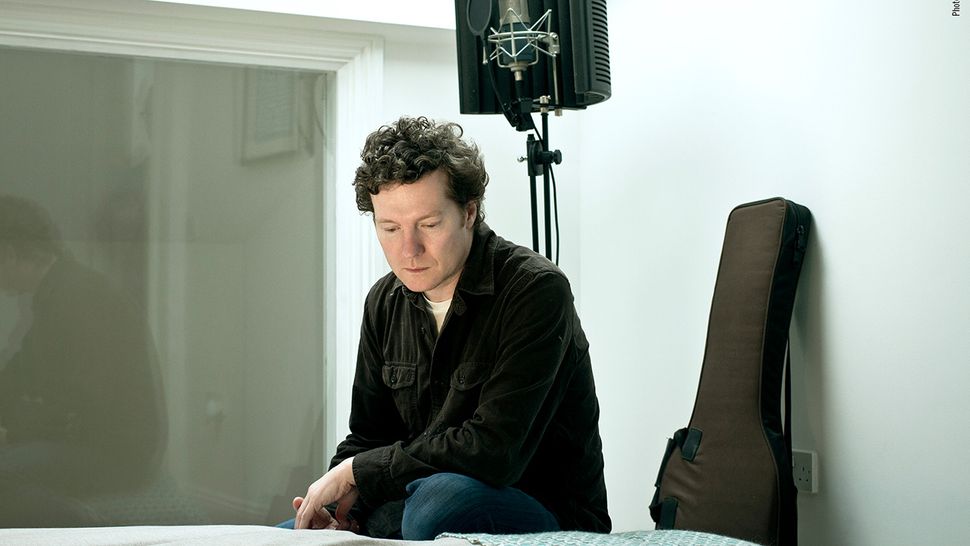 Most of No-Man's live band appears on the album, along with Porcupine Tree bassist Colin Edwin, and songwriting was split between solo compositions by Bowness and more collaborative sessions. There's also an intriguing partnership with Roxy Music's Phil Manzanera, titled where you've always been. Originally appearing on a Manzanera poetry album, Bowness had been drawn to the music and, after securing the master tape, altered both the lyrics and the sound to ensure it matched the timbre of the album. 'album. everything that you are not and everything but you were also co-creations with Peter Hammill, which was particularly gratifying for Bowness given that he has been an ardent fan for several decades.
"Since I was about 15, Peter has been very important in my life, and having a classic Northern miserable upbringing, his album More was a desert island record for me," he says. "It was especially special to work with Peter because he was the main influence on me when I started to fall in love with music. Everything But You was written almost as a tribute to some of his signature freaks. the most absurd timings with Van der Graaf Generator. Luckily Peter was very playful, so we recorded the skeleton of that in his studio as well. And again, it was fantastic because I was doing some pretty peculiar backing vocals and it was great for him to be there, cheering me on.
Lyrically, Bowness has always possessed an eloquent prowess, his tales being known for a wistful nostalgia that rarely becomes overly tearful. It's something that has permeated his work throughout his career and is, as he explains, a theme that has always appealed to him.
"It's a natural inclination and something I often think about," he muses. "To a certain extent, I think there is nothing worse than imposing meanings on your work. Of course it's interesting to challenge yourself, but to go against your natural inclination in a radical way would seem wrong. So it's largely instinctive and related to aspects of my life. Obviously I hope sometimes it's not entirely hopeless, that there's an optimism and a beauty and a purpose, but yes it's a natural inclination, maybe based on my experience to some extent .
Thematically, this album delves, as Bowness puts it, into things "big or small, to which we cling to give meaning and hope to our lives". It's a loose, unifying but not overwhelming concept, and it explores a variety of areas, such as relationships, toys loved, and music itself.
"Music has been something I've been obsessed with since I was a teenager and stupidly it means as much to me now as it did when I started at 17," he recalls. "I always listen to music with avidity and I make music with enthusiasm. A couple of songs relate specifically to obsessing over music and how that can also make life worth living. So, to Generally speaking, themes are things that help us carry on in our daily lives, whether it's our daily beliefs or our holidays or whatever.
The most disturbing track is Know that you were loved, which deals with the last moments of a life. Bowness treats the dark subject matter with reserved dignity and somehow maintains an unexpected optimism. Still, the inspiration behind the lyrics was particularly heartbreaking.
"When I was younger, making music but trying to make a living from music, I did a lot of work with older people," Bowness says with no idea what was to come. "One of my weirdest jobs was waiting next to people while they died because they had no family. So I had to hold people's hands, give them orange juice and hear the death rattles. It was quite an extraordinary experience, so it's really someone's fleeting thoughts that fade away.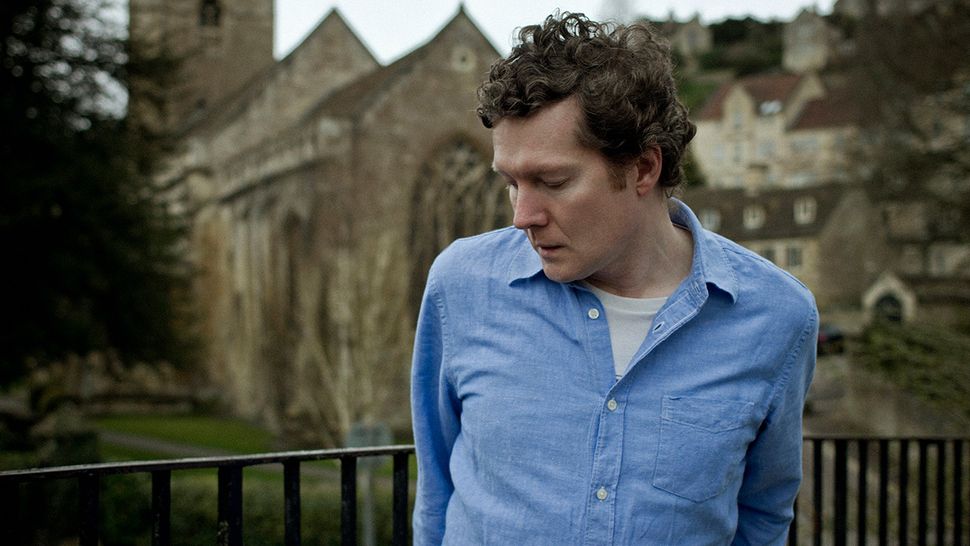 Keen to ensure that the album maintained both musical and lyrical consistency, Bowness also scoured his extensive archive of career recordings to locate suitable material. This included a No-Man track from around 1995 which was renamed Sing Meas well as a song recorded in the late 80s with his then band Plenty, called All these escapes.
"I have a ridiculously large archive, which I call 'the cabinet of fate'," he laughs. "In fact, I would probably say that I have about ten albums of unreleased songs in the archives. The material with Plenty was still solid, but part of the problem is that they were recorded around 1987, so you have constipated vocals that sound like Wayne Hussey with a hernia. The original version had the core of a very loud, very badly sloppy song.
"Steven also sent me a file containing unreleased No-Man tracks from the mid-90s and Sing Me was there. It fit the mood of the album perfectly, so I rewrote the lyrics and added some musical sections. I honestly couldn't believe we forgot about it and didn't develop it further…"