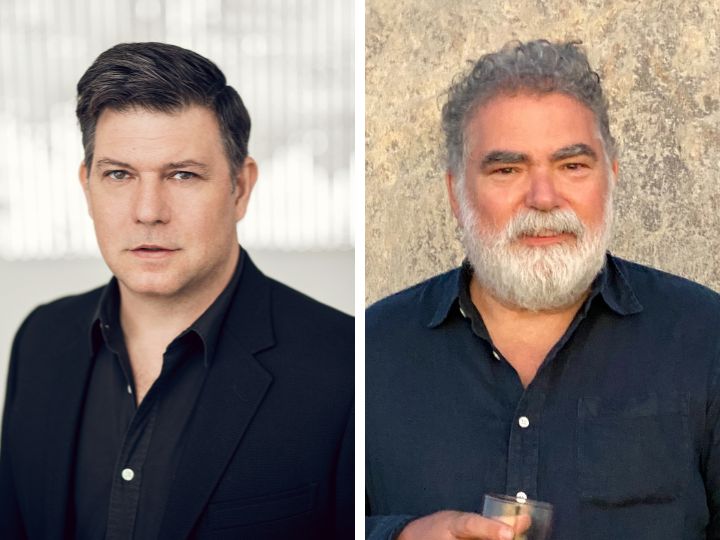 University of Houston System Public Art (UHS Public Art), an arts organization that enriches and serves multiple campuses in the UH system and the greater Houston community with one of the largest collections of college art in the United States, announces the installation of two new site-specific commissions and the acquisition of 20 works by some of the most dynamic artists working in Houston today, all of which will be on public display this fall.
Commissions include a permanent light sculpture by American artist Leo Villareal for the new Tilman J. Fertitta Family College of Medicine and a temporary large-scale architectural installation by Cuban-American artist and sculptor Jorge Pardo for Wilhelmina's Grove, both at the University of Houston. These new installations and acquisitions further Public Art UHS' mission to collect and exhibit artwork that is representative and accessible to the diverse communities it serves in greater Houston and southeast Texas.
"As one of the most important academic arts institutions in the United States, exhibiting exemplary works from a vibrant, engaging, and diverse arts community is of the utmost importance to us," said María C Gaztambide, director of Public Art UHS. Director and Chief Curator. "During a period of strategic planning timed around the institution's 50th anniversary, we took the time to assess our current collection of nearly 700 works. With this stewardship complete and a plan established to guide collection development, we are excited to continue adding to our collections and programming, especially with these large commissions and recent acquisitions.
Each of the new commissions represents a different pillar of Public Art UHS's work as a global arts organization, which enriches the daily lives of more than 74,000 students and nearly 10,000 UH System faculty and staff, as well as of the diverse communities of Greater Houston. and Southeast Texas, through temporary exhibits, strong public programming, research, education, and broad community outreach.
Leo Villareal
Artist Leo Villareal's site-specific commission for the new Tilman J. Fertitta Family College of Medicine at the University of Houston transforms a limestone wall in the center of the Page-designed building into a space for gathering, contemplation, and connection. The two-dimensional planar monochromatic light sculpture features 90 mirrored stainless steel LED fixtures and contains 3,960 white LED nodes, which are bright enough to be visible during periods of bright sunlight. The optically powerful combination of materials reflects and emits light, creating a luminous field of floating particles. Villareal's work will be presented to the public from October 2022, on the occasion of the opening of the Fertitta Family College of Medicine building.
"The UHS permanent collection of public art provides opportunities for the public in academia and beyond to encounter art, often when and where they least expect it," Gaztambide explained. "Villareal's room at the new Fertitta Family College of Medicine will take this to a new level, serving as a 'digital home' for students, faculty and visitors, enabling personal reflection while deepening connections within the community at wider."
Villareal will sequence the artwork to create compositions that respond to and complement the activity in the surrounding area, so that the light patterns, as the artist describes it, "unfold in orchestrated, schooling rhythms" and transform the surrounding area into a connecting space. presence.
"Like the College of Medicine itself – an institution of diverse but connected disciplines and people – the immersive artwork will encourage connection as the true heart of the new building," Villareal said.
Jorge Pardo, "Madness"
This fall, Public Art UHS will also unveil "Folly" by Jorge Pardo, one of the artist's most ambitious large-scale architectural installations to date. "Folly" marks the third project in UHS Temporary Public Art Program and the second site-specific Grove Commission developed for Wilhelmina's Grove, a serene on-campus gathering space anchoring the UH Arts District.
Pardo's works use vibrant colors, eclectic patterns, and a variety of materials and scales to explore the intersection of contemporary painting, design, sculpture, and architecture. For his Grove Commission, he plays with the concept of a folly – a purely ornamental building with no purpose – to invite the community to question the distinctions between fine art, architecture and design. The immersive room features a pavilion-like structure made of steel and waterproof panels, with an interior adorned with laser-cut, hand-painted wooden wall panels and illuminated by Pardo's signature sculptural chandeliers.
"One of the goals of our Grove Commissions is to challenge artists to venture into uncharted territory by expanding the scope and scale of their work," Gaztambide said. "We are honored to provide a space for Pardo's continued creative experimentation through 'Folly' and are thrilled to share with our audience his unique approach to art making and architecture."
Pardo's outdoor work will complement the more than 350 artworks on public display indoors and outdoors around UH's sprawling 594-acre campus, which include sculptures by Carlos Cruz-Diez and Brian Tolle, architecturally integrated works by Frank Stella and Alyson Shotz, as well as long-term loans by internationally renowned artists Sarah Braman, Tony Smith or Odili Donald Odita.
New Acquisitions
Public Art UHS will finalize the installation of 20 new works by Houston-based artists acquired over the past year. Numerous works, ranging from paintings to works on paper to sculptures, will be permanently installed in the John M. O'Quinn Law Building, opening up to students and the community at large in time for the semester. fall. Works featured include an early painting by Bert L. Long, Jr., one of the co-founders of Project Row Houses; a diptych from the "Eroding Witness" series by UH graduate Jamal Cyrus; a textile sculpture by former UH faculty member Kaneem Smith; a series of prints by El Paso-born, Houston-based artist Adriana Corral; and more.
Two assembled wooden sculptures – "O La Loo" (1999) and "Long Tail Many Horns" (1998) – were acquired from Jesse Lott, another founder of Project Row Houses, for the new institute Advancing Community Engagement and Services ( ACES) to EUH. The rest of the new acquisitions will be installed at the University of Houston-Downtown, including Adriana Corral's "Impunidad, círculo vicioso" and Bert L. Long, Jr.'s "The Couple (Chest of Material Wealth)" (1977).
"When considering new acquisitions, bringing in artists and works of art that reflect our mission to promote dialogue, enrich the cultural and intellectual character of our universities, and connect with diverse audiences is our top priority" , explained Gaztambide. "These new works more than meet those requirements, and we're proud to continue our long-standing efforts to showcase artists from all backgrounds and experiences, many of whom hail from the Texas area."
In addition to these new acquisitions and the relocation of artwork from the existing collection to the John M. O'Quinn Law Building, Public Art UHS announces a new commission for the first floor of the building by artist-activist, professor UH and Project Row Houses co-founder Rick Lowe, which is expected to be unveiled in the spring of 2023. Drawing on his extensive work in the community, Lowe's work – titled "The Line" – references the implicit boundary between the third Houston neighborhood and the University of Houston and questions the need for this boundary line, originally designated to preserve the neighborhood's character and history. The abstract painting will incorporate Lowe's signature use of collage and color on the panels.