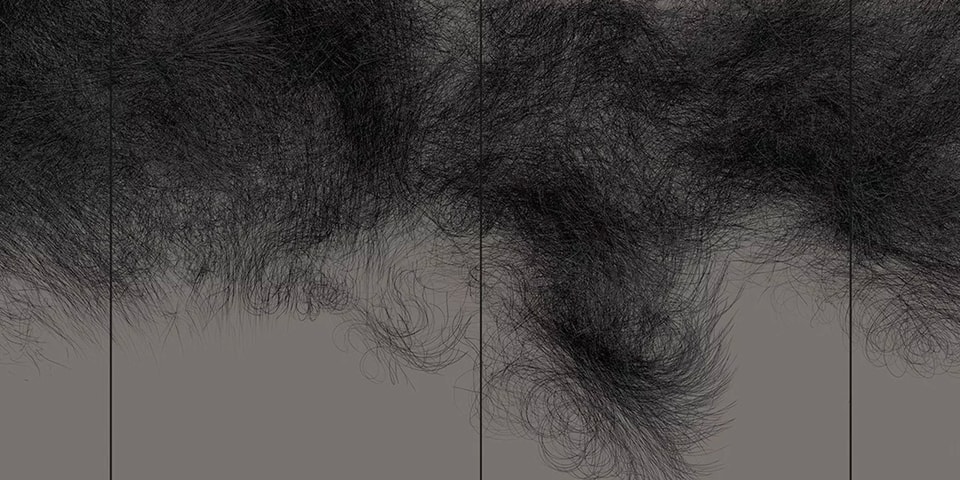 teamLab is generally known for its ethereal installations that often immerse visitors in an otherworldly setting. Made up of a team of architects, engineers, programmers and artists, the collective's latest exhibition is noticeably different. For the first time, teamLab will present works in Geneva and distill their scope in the field of digital art.
Housed in the Swiss outpost of Pace Gallery, Exist in infinite continuity imagine life as an uninterrupted flow of energy. Presented on a series of digital monitors, the work meditates on the unrecognized continuity between our existence and the world – whether it's a flock of birds flying in unison or simply the movement of our own bodies when we interact with our environment. Instead of depicting humans or birds themselves, teamLab visualizes movement through countless tiny lines that flow sporadically at varying densities on the surrounding airflow.
In addition, from June 20 to July 3, teamLab will visualize Giacomo Puccini's last opera Turandot to Grand Theater of Geneva. This is the first time that the collective has worked in an opera setting and will immerse the public in a sculptural space of light.
Exist in infinite continuity opened earlier this month and will be viewable at Rhythm Geneva until July 2.
On the theme of exhibitions, the Michael Werner Gallery presents Peter Saul: New Works.
rhythm gallery
Quai des Bergues 15,
1201 Geneva, Switzerland