SpY Installs Divided Red Sphere in Athens, Greece
On the occasion of the public digital art exposure "Plásmata: bodies, dreams and data" in Athens, Spanish urban artist SpY installs a split luminous sphere at the Pedion tou Areos park in the Greek metropolis. Named "Divided", the work takes the form of a huge illuminated sphere divided into two identical halves. The piece emits an intense red hue that shines through the scaffolding cage that envelops it. Spectators can cross the space between the two sections, immerse themselves in a luminous corridor and thus become part of the work.
Commissioned and produced by Onassis Stegi, the 'Plásmata: bodies, dreams and data' the exhibition features works by Refik Anadol, Kimchi and friesand Dries Verhoeven, among others.
SpY installs 'Divided' at Pedion tou Areos Park in Athens
all pictures by Ruben PB
A bright metaphor for living together
Each part of the facility is enclosed in a steel frame made of scaffolding similar to what is typically used in construction. The work of urban and public artist SpY serves as a bright metaphor for unity, reflecting the importance of the relationship between the various individuals who inhabit planet Earth. The fundamental premise of the project is that differences should not be understood as separation but as complementarity. Thus, mutual rejection will be more easily set aside and the qualities of one will emphasize those of the other.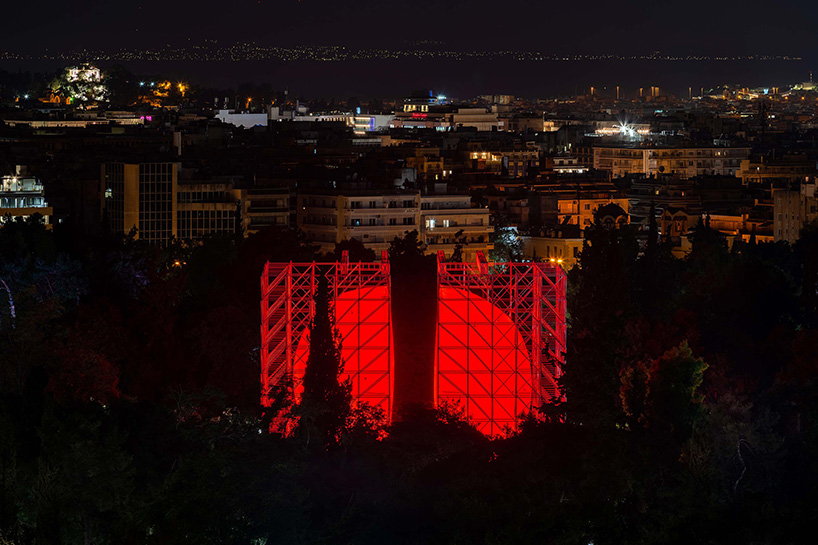 each part of the installation is enclosed in a metal framework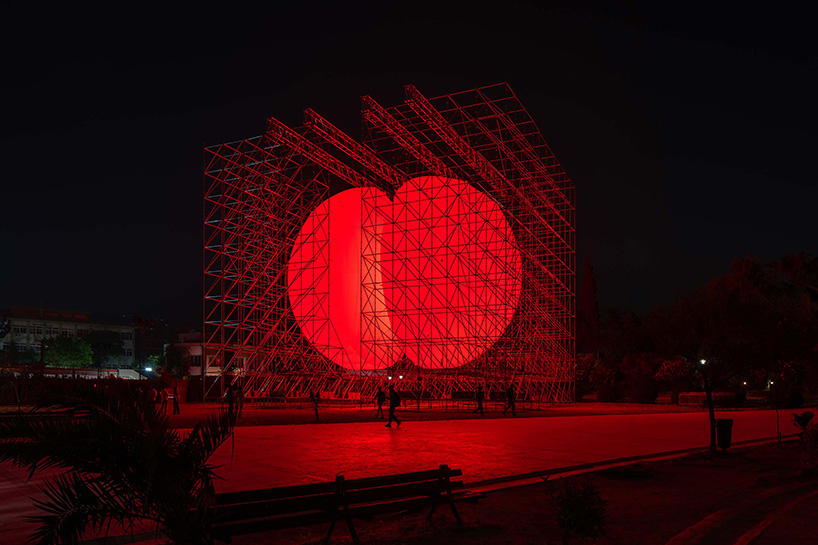 the installation serves as a luminous metaphor for unity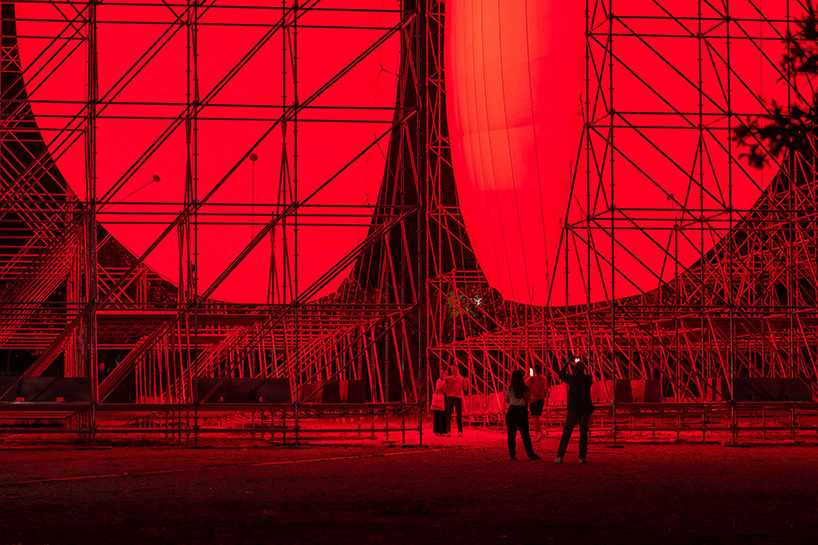 viewers can cross the space between the two sections, immersing themselves in a luminous hallway