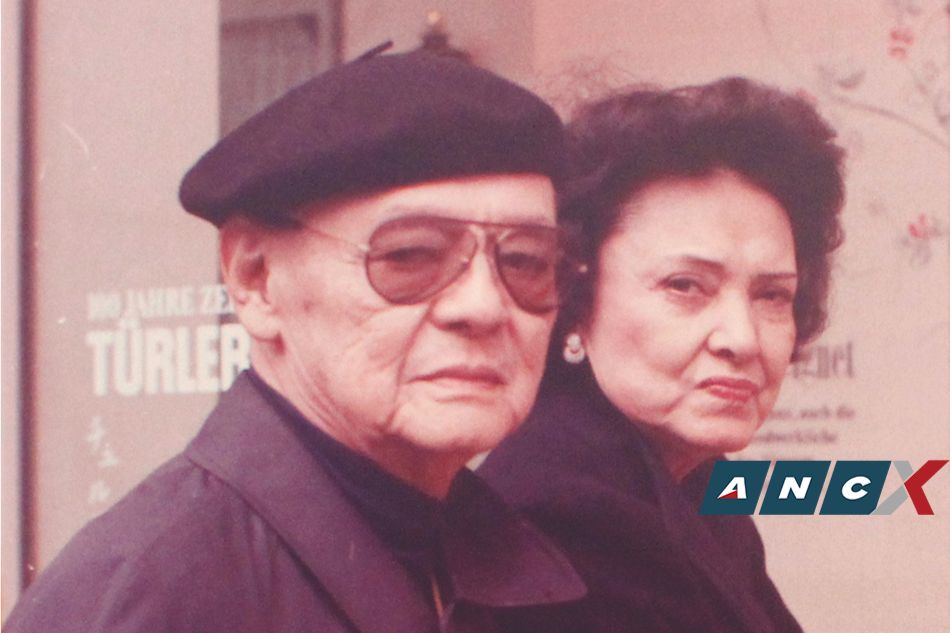 When talking about Araneta's legacy on the arts, the very first name that comes to mind is Luis Ma. Araneta, the heritage conservation pioneer, architect, decorator, businessman and patron of the arts . But one man arrives in the same league as his famous brother: J. Antonio Araneta. Along with his wife, Margarita, J. Antonio had a passion and keen taste for all things beautiful. The couple eventually built up a large collection of paintings.
Don J. Antonio Araneta was born on March 19, 1905 in Santa Mesa, Manila. He was the son of lawyer and nationalist Don Gregorio Soriano Araneta and award-winning painter Doña Carmen Zaragoza y Roxas of the wealthy Spanish mestizo Zaragoza and Roxas clans of Manila.
Don Gregorio and Doña Carmen established the Araneta surname as one of the most illustrious and important in Manila's high society. They had 13 other children besides J. Antonio: Carmen, Jose, Salvador, Consuelo, Paz, Rosa, Teresa, Ramon, Vicente, Conchita, Margarita, Luis and Francisco. J. Antonio's public persona was shaped by his distinguished career as a lawyer, having followed in his father's footsteps in establishing a distinguished legal career. He was known to be uncompromising in his relationships, always standing up for what he believed in.
Even in his legal writings, the legal luminary had what the family history titled "1030 R. Hidalgo" describes as "a preference for lucidity and a disdain for literary flourishing that often obscures the thought one has l 'intent to transmit'. It will also acquire The Philippines Graphic, England's oldest national weekly magazine, which it acquired from Ramon Roces, the "King of the Komiks", in the 1970s.
Beyond his reputation for frankness and uncompromising firmness in his legal practice, there is another facet of the personality of J. Antonio Araneta: the connoisseur of the art. His enthusiasm for art had been nurtured by his formative years at the family's pre-war ancestral home at 1030 R. Hidalgo in pre-war Quiapo. (Note that the address was used to name the previously mentioned book on the history of the Araneta family).
Growing up in the R. Hidalgo mansion meant for J. Antonio to be exposed to art and beauty all his life. His brother Salvador once described their house as having "decorative painted walls, which was originally done by the master Toribio Antillon and his pupils Modesto Reyes and Juan Arellano. The living room was made in the Renaissance style of the time. My mother's entrance hall, caïda and tocador were in Art Nouveau style while my father's private library had Pompeian decorations.
Social historian Augusto M. R. Gonzales III best describes J. Antonio's early exposure to art this way:[J. Antonio Araneta] already had good taste even when he was young, which was not surprising given that their family lived in the finest pre-war residence along aristocratic R. Hidalgo Street. His mother, Doña Carmen Zaragoza y Roxas de Araneta, although known for her Roman Catholic piety and simplicity, was also a woman of great style who cared about her dresses and her beautiful home.
R. Hidalgo Street in Quiapo, Old Downtown Manila, was once considered "the most beautiful street" in the entire city. Located close to historic and imposing structures such as the neo-Gothic Basilica Minore de San Sebastian and the very famous Basilica Minore del Nuestro Padre Jesus Nazareno, the prominence of R. Hidalgo Street has only been enhanced by the presence of magnificent houses where Manila's wealthiest once resided.
"On Calle San Sebastian, later Calle R. Hidalgo, the wealthy of the capital could live decently, in an elevated European style," says Gonzales III. "There lived the Tuason, very rich from their royal lands since 1764, and their allied families, Legardas, Prietos and Valdeses; the highly educated and cultured Paternos, wealthy since 1800 and very wealthy since the 1860s and their cousins, the enterprising Zamoras and the intelligent Ocampos. There were the Padillas, rich in real estate, the Nakpils, artistic but pragmatic, and the wealthy hacenderos of Pampanga, the Escalers.
"In the 1880s the splendid riverside community arose next to the Palacio de Malacañan in the nearby district of San Miguel. Grand mansions rose along this stretch of the Pasig River amid lush tropical gardens with opulent interiors that rivaled those of European estates. But the model for elegant living was still taken from nearby Calle R. Hidalgo.
Araneta's legendary Quiapo mansion may have fallen into obscurity because of the war, but the passion for art collecting continued at J. Antonio's lavish residence in Forbes Park. Indeed, countless works of art from Luna to modernists have been displayed in her home where honorable guests like US President Nixon, numerous foreign dignitaries and movie stars, and all the country's leaders have benefited from the generous hospitality from J. Antonio and Margarita. These personalities also certainly enjoyed looking at the exceptional art collection comprising an array of old paintings by Vicente Rivera y Mir, Jose Pereira, Dominador Castañeda and Teodoro Buenaventura.
Part of this collection is "A Countryside Dawn", Teodoro Buenaventura's earliest works and one of the few surviving pieces after the war destroyed most of the artist's work. This painting is now among the major lots to be offered at the Leon Gallery's spectacular mid-year auction on June 11. "The Filipino Art Scene."
Mr. and Mrs. J. Antonio Araneta's sterling collection is a metaphor for the couple's exemplary lives, with each work of art revealing a different facet of their heritage.
(Excerpts from the book "1030 R. Hidalgo", volumes I and II.)
Co-presented by ANCX, the urban man's guide to style and culture, The Spectacular Mid-Year Auction runs June 11 at 2 p.m. Preview week continues through June 10, 2022, from 9 a.m. to 7 p.m. For more information, email [email protected] or contact +632 8856-27-81. To browse the catalog, go to www.leon-gallery.com. Follow León Gallery on their social media pages for timely content: Facebook and Instagram @leongallerymakati.