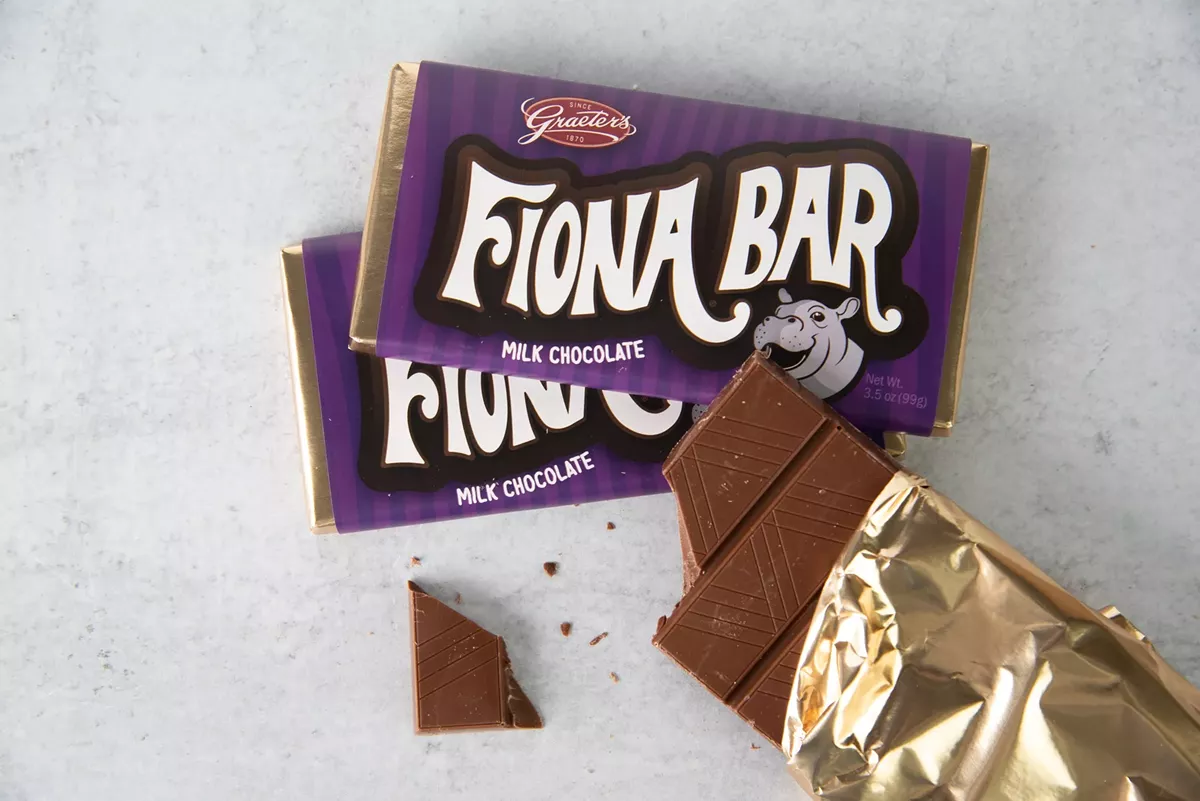 The Cincinnati Zoo and Graeter's Ice Cream are collaborating to celebrate the fifth anniversary of Cincinnati's favorite hippo.
The glacier pays homage to the semi-aquatic mammal by creating a special Fiona chocolate bar which, if you're lucky, may contain a Golden Ticket, according to a press release from the zoo.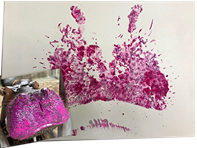 You can find Fiona Bars at any of the 23 participating Graeter's scoop stores in the Greater Cincinnati area and at the Cincinnati Zoo Shop, according to the release.
7,500 Fiona Bars have been created, and only five contain a Gold Ticket. Each lucky winner will receive an original painting of "kiss" of Fiona, made by the famous hippo herself.
Each Fiona bar also contains coupons for the purchase of a free Graeter's ice cream cone, plus $ 2 off zoo tickets (valid for up to six tickets).
The concept of the "golden ticket" is a nod to Roald Dahl's children's novel from 1964 Charlie and the chocolate factory, which later became several films.
The Fiona bars cost $ 5 each and Graeter's has pledged to donate a portion of the proceeds to the zoo.
"You really win no matter what, since you always get a delicious chocolate bar even if yours doesn't have a Golden Ticket inside," Cincinnati Zoo Director Thane Maynard said, in the press release.
Supplies are not expected to last long.
By the way, January 22 is the last day to register for Fiona's virtual invitation-only fifth birthday celebration, which will take place on January 24.
The Cincinnati Zoo and Botanical Garden is located at 3400 Vine Street, Clifton. Find out more about the zoo at cincinnatizoo.org.
Sign up for our weekly newsletters to get the latest news, things to do and places to eat straight to your inbox.
Follow us on Facebook, Twitter and Instagram.