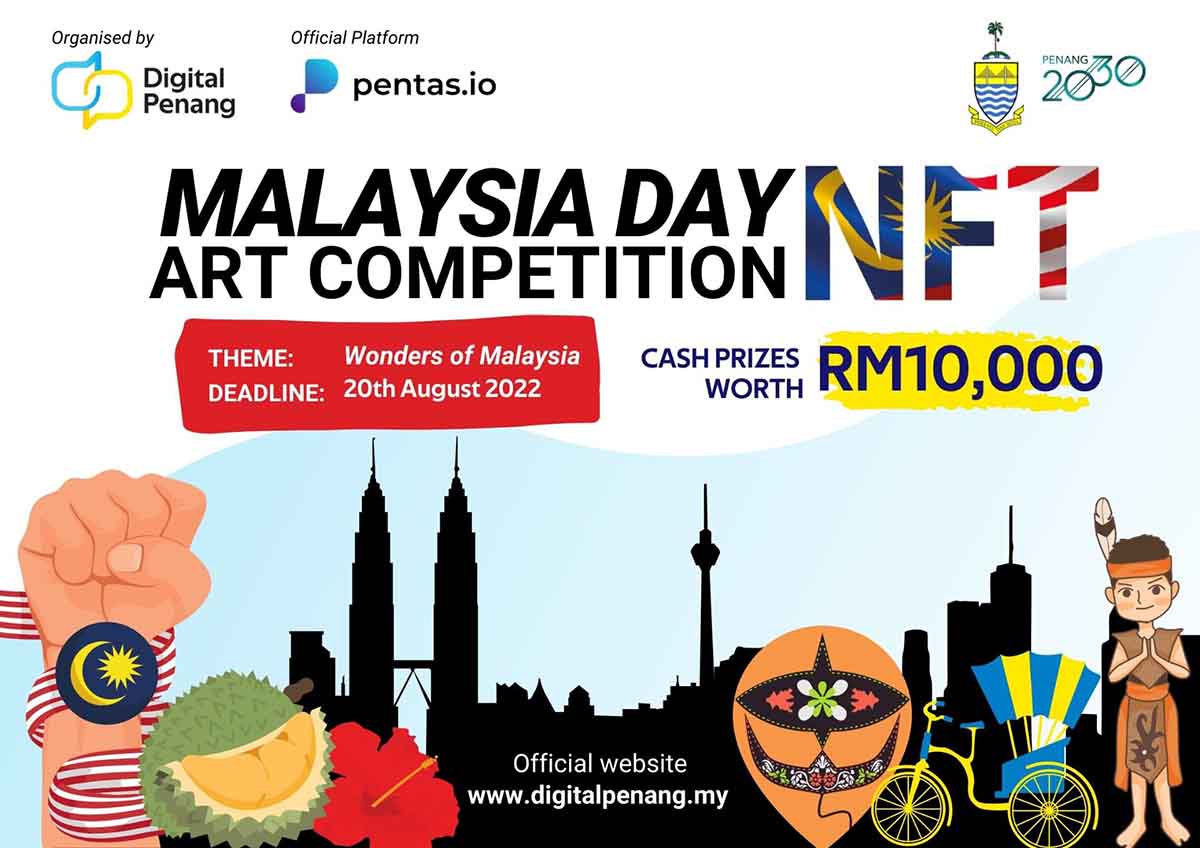 Entrants can mint their non-fungible token (NFT) in a variety of art forms, including graphic designs, animations, photographs, videos, and music.
Digital Penang in collaboration with the Malaysian market NFT Pentas.io recently launched an NFT art contest themed "Wonders of Malaysia".
It was announced in conjunction with Malaysia Day 2022 as well as the upcoming World Congress of Information Technology (WCIT) and TechFest in September.
The competition is part of theA digital revolution" event organized by Digital Penang. It is open to all Malaysians until August 20, 2022, with cash prizes totaling RM10,000 up for grabs.
Entrants can mint their non-fungible token (NFT) in a variety of art forms, including graphic designs, animations, photographs, videos, and music.
Penang Chief Minister YAB Tuan Chow Kon Yeow made the announcement at a press conference alongside Mr. Irsyad Saidin, Founder of Pentas.io, Mr. Zairil Khir Johari, Vice President of Digital Penang , and Tony Yeoh, CEO of Digital Penang. .
The competition will be judged on originality, creativity, theme, skills and concept. The jury, which included Dr. Norfarizah Binti Mohd Bakhir from Universiti Sains Malaysia School of Arts, Mr. Moonjay, Director of BadApe Limited, and Mr. David Loh, award-winning photojournalist and editor, were also present at the launch.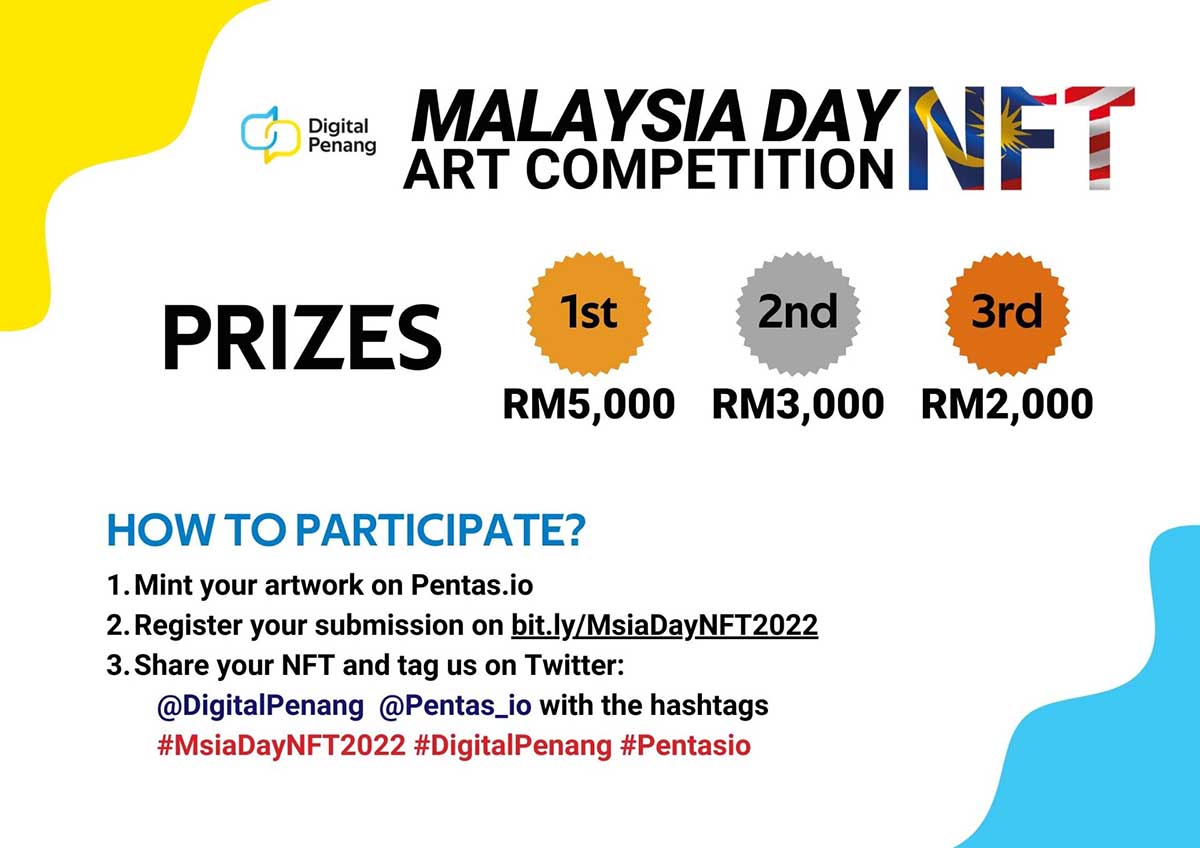 "We believe the theme 'Wonders of Malaysia' is timely to spread love and promote unity. In line with the Penang2030 vision, we invite all Malaysians to share the beauty of Malaysia through their lenses in the form of digital art," Chief Minister Chow Kon Yeow said.
Digital Penang is an initiative of the Government of Penang aimed at accelerating efforts and seizing opportunities in the digital economy as well as promoting a digitally engaged society.
Its CEO, Tony Yeoh, said the organization aims to raise awareness and educate communities about digital art through NFTs.
"This is in line with our mission to strengthen Penang's digital ecosystem, and we hope that through our strategic partnerships with Pentas – a Malaysian start-up that has established a market for artists and start-ups; and the University of Malaysia School of Arts, we can create a sustainable ecosystem in the creative and digital arts industries," said Tony.
Pentas.io CEO Irsyad Saidin said that the ASEAN region is leading when it comes to NFT adoption.
"According to last year's survey by a Singaporean research firm, Malaysia ranks third in the world among countries ready to adopt NFT, just behind the Philippines and Thailand. This sentiment was further confirmed by Pentas' Q1 2022 pageview which saw an impressive 13 million pageviews, Irsyad said.
Selected NFT artworks from the competition will be featured in an exclusive 4-day NFT Art Exhibition at the Setia Spice Arena.
More than 50 digital assets from local NFT owners and projects will also be displayed in a physical setting, during the exhibition which will be open to the public.
Members of the public are also invited to attend 'A Digital Revolution: DeFi | NFT | Metavers | Free Web3' conference.
The conference, which will be held at the Setia Spice Arena on September 16, will feature speakers from CoinGecko, Pentas.io, MX Global, BadApe.io, Seetizens Plus, and more.