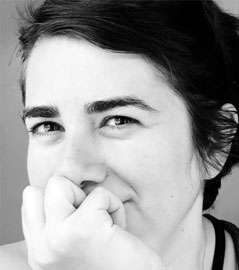 Pari Riahi, assistant professor of architecture, has co-edited a new book, "Accuracy: On Precision and Play in Contemporary Architecture," which will be published by UMass Press on Friday, June 17.
Co-edited with Laure Katsaros, professor of French and architectural studies at Amherst College, and Michael T. Davis, founder of the architectural studies program at Mount Holyoke College, the book explores the need for precision, or exactness , at the forefront of architectural scholarship. that new technologies have increased precision requirements. It goes beyond the themes of durability, performance and formal innovation – which have always been considered the most important aspects of the field – to explore the theoretical and practical demands that accuracy places on the architecture.
Eleven essays in the book explore the possibilities and shortcomings of accuracy and delve into current debates about the state of contemporary architecture both as technological craft and artistic creation.
The book, which was inspired by the 2020 Five College Architecture Symposium hosted by the UMass Amherst Department of Architecture, was hailed as an "important and timely" contribution to "an indispensable topic for architecture." " by Mohsen Mostafavi, editor-in-chief of "Ethics of the urban: the city and the spaces of politics.
To celebrate the release of the book, the College of Humanities and Fine Arts will host a launch event in the fall, details of which will be announced shortly.