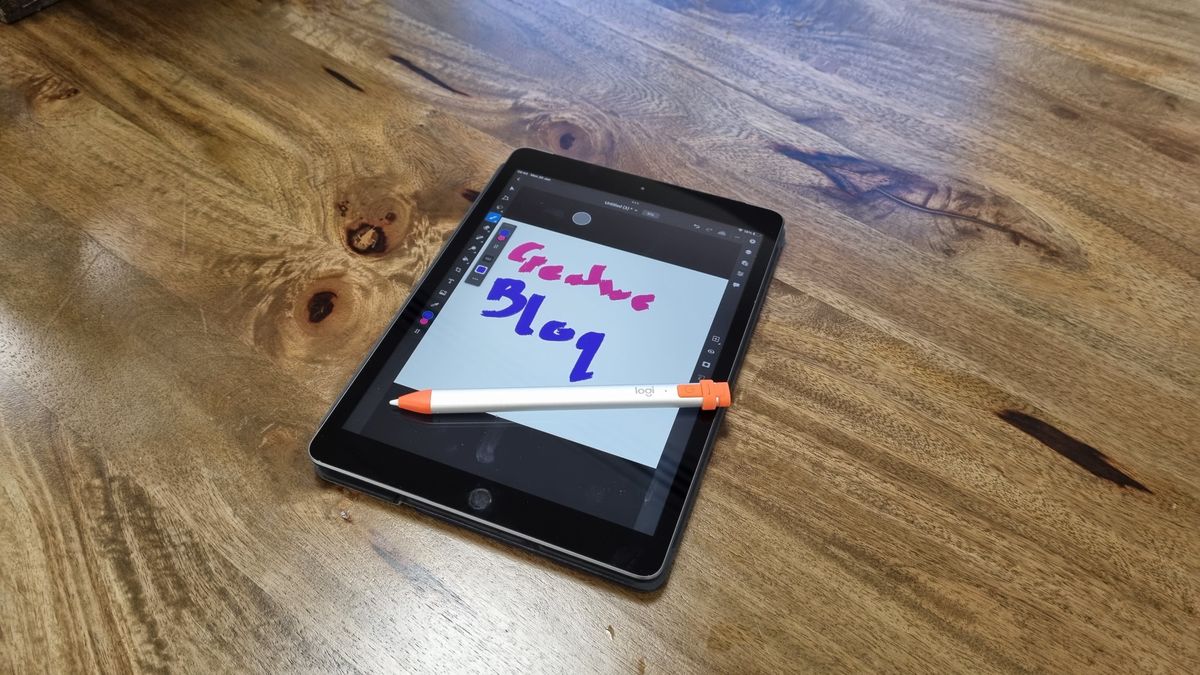 The Logitech Crayon is a stylus for iPad, and easily one of the best alternatives to Apple's Apple Pencil 2 stylus. In fact, the Logitech Crayon has the rare distinction of being an Apple-approved stylus – and even uses much of the same technology as the Apple Pencil.
This means that, unlike unapproved styluses, the Logitech Crayon pairs instantly with an iPad, and Logitech promises "zero noticeable lag" while you draw. The pause between a stylus stroke and what appears on screen can be annoying and distracting for digital artists, which makes the Logitech Crayon very tempting. The same goes for the price. At around £60, it's almost half the price of the Apple Pencil.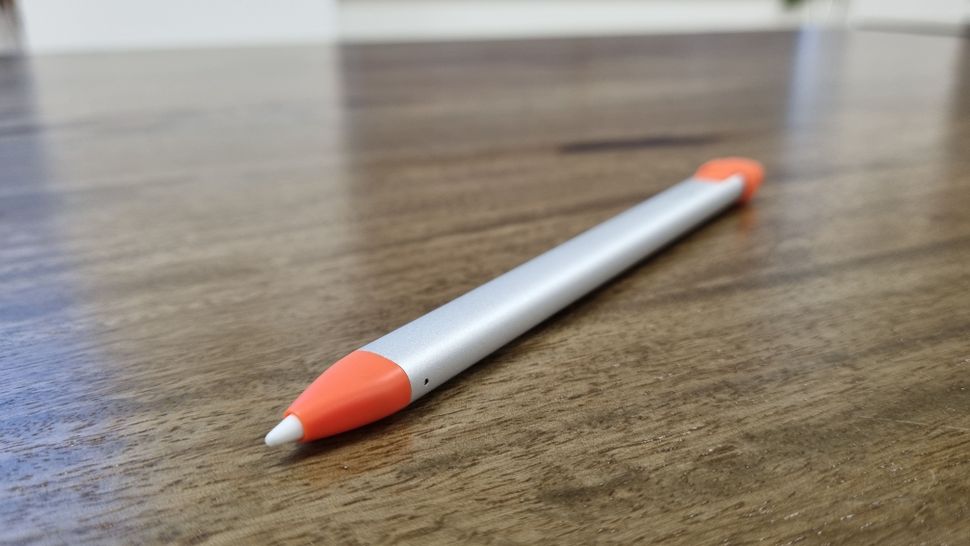 Logitech Crayon review: Design
While the Logitech Crayon packs Apple Pencil technology on the inside, on the outside this stylus is markedly different. While the Apple Pencil is sleek, thin, and minimalist, the Logitech Crayon is bigger and brighter. As their names suggest, think of the difference between a pen and a pencil.
If the 'Pencil' part of the name has you worried that this is a kid's device, then don't worry. This is a solidly built tool for digital art, and if the orange highlights in the design seem a bit too much, you can also get it in silver/grey.
The wider design, with flat sides, is comfortable to hold and draw. If you found the Apple Pencil too thin to hold, then the Logitech Crayon is definitely worth considering. However, if you prefer smaller, thinner styluses, you might find the Logitech Crayon too large.
The Logitech Crayon's replaceable nib is quite thick, so not great for fine detail, but it glides easily across the iPad screen. On the other end is a power button and a removable cap that gives you access to a Lightning charging port.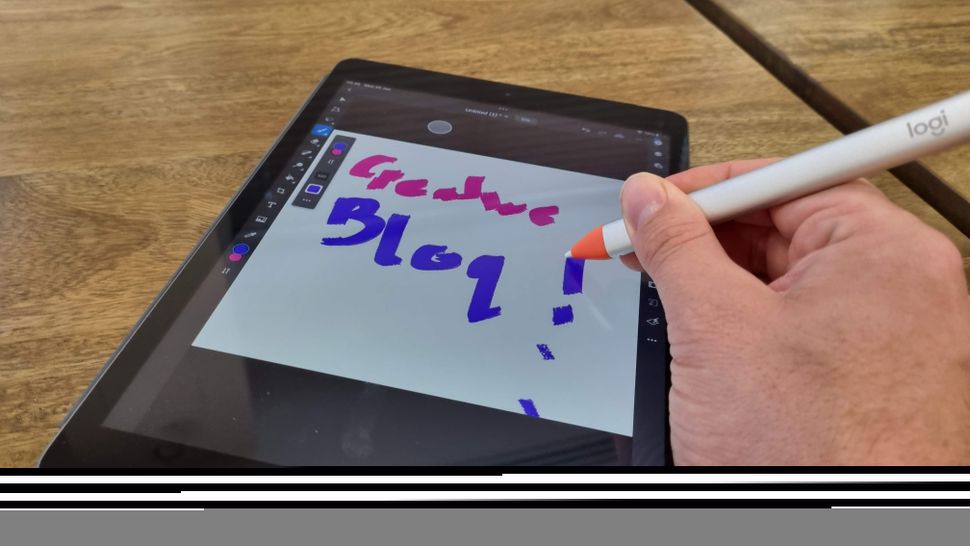 Logitech Crayon review: Performance
As an Apple-certified stylus, there's no need to pair the Logitech Crayon with an iPad. As long as you have a reasonably recent iPad from 2018, the Logitech Crayon will work with the device right out of the box. This is incredibly useful for people who just want to draw and not mess with settings.
As promised, in most apps we tried, the Logitech Crayon was incredibly responsive. Apple's Scribble tool, which turns handwritten notes into editable text, worked brilliantly, managing to choose words accurately despite our terrible handwriting.
Drawing and painting, which are probably of most interest to creatives, were also handled very well. Using a mix of Apple's own apps, alongside Adobe Illustrator and Photoshop, the Logitech Crayon performed brilliantly. With these more intensive apps, using more complex paint effects, there was sometimes a slight lag, but that was more down to the iPad than the Logitech Crayon. If you have a modern and powerful iPad, like the iPad Pro, this shouldn't be a problem.
The Logitech Crayon comes with tilt sensitivity, which gives you better control over what you're drawing, and with pressure sensitivity, it does a great job of making line weighting look natural.
There's also palm rejection, so if you accidentally touch the iPad screen with your palm or hand while drawing, it doesn't register as a brushstroke, for example.
Overall, we were very impressed with the performance of the Logitech Crayon, which gave us a responsive and responsive experience similar to what we're used to from the Apple Pencil, but for less money.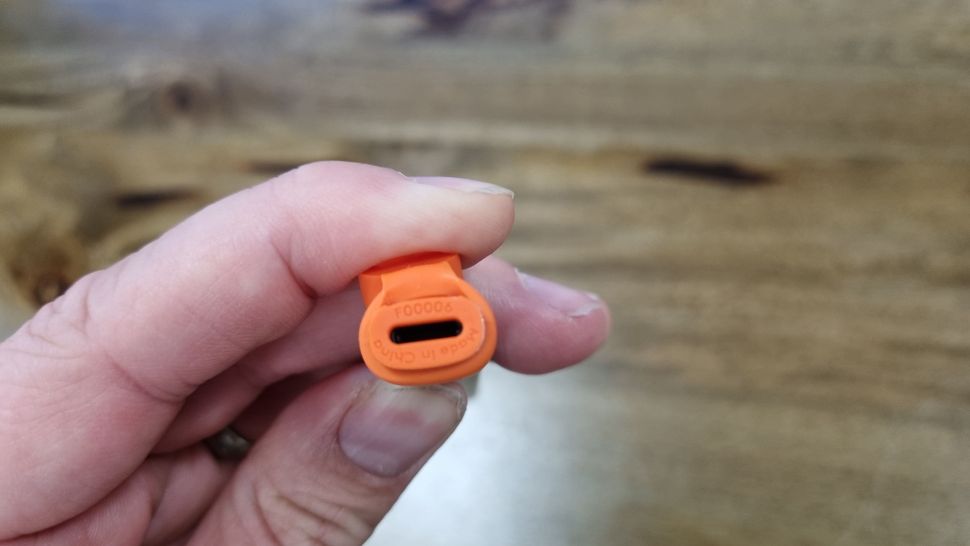 Logitech Crayon review: Charging and battery life
Logitech claims the Crayon's battery life is 7.5 hours of active writing time, and we found that to be overall accurate. To help preserve the battery, it turns off after 30 minutes and a simple press of the power button turns it back on. A small LED light lets you know if the battery needs to be recharged.
Charging is handled by plugging a Lightning charger into the top of the pen, whose charging port has a removable cover to keep it away from dust and debris.
There's no included charger or cable, which is a shame, but since it uses the same Lightning charger as an iPad, you should already have one to use. If you don't, or want to charge your iPad and the Logitech Crayon at the same time, you'll need to purchase a second charger.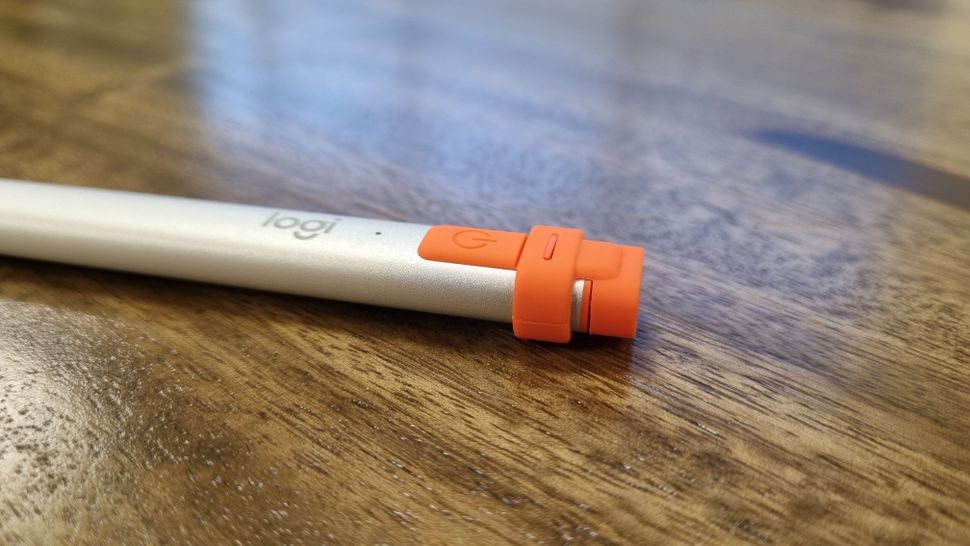 Logitech Crayon review: Price
You can buy the Logitech Crayon for around £60 ($80), which is expensive for a stylus. However, as Logitech is keen to point out, this is not a passive stylus, but a battery-powered stylus with Apple Pencil technology. And, given that the Apple Pencil retails for between £90 and £120, depending on which generation you choose, that makes the Logitech Crayon a very strong value proposition.
Although it shares many of the same features as the Apple Pencil, some are still exclusive to Apple's stylus. So it doesn't magnetically clip to the side of the iPad, or charge wirelessly like the second-generation Apple Pencil does. If you don't mind missing out on those features, the Logitech Crayon is a great cheaper alternative.
Logitech Crayon review: Should you buy it?
If you're a digital artist who likes to work on an iPad, but think the Apple Pencil is too expensive, then the Logitech Crayon is definitely worth considering. It pairs instantly with an iPad and works great, offering some of the same functionality as the more expensive stylus.
It is comfortable to hold and its battery has excellent battery life as well. The lack of a charging cable is a shame, but most iPad owners shouldn't find that a problem
However, if you want something smaller and more portable, the big Logitech Crayon may not be for you. This is also for iPad users – if you have a Windows or Android tablet, this isn't for you. Not only will you miss almost all of its features, but you will also have to purchase a Lightning cable separately.
Related article: