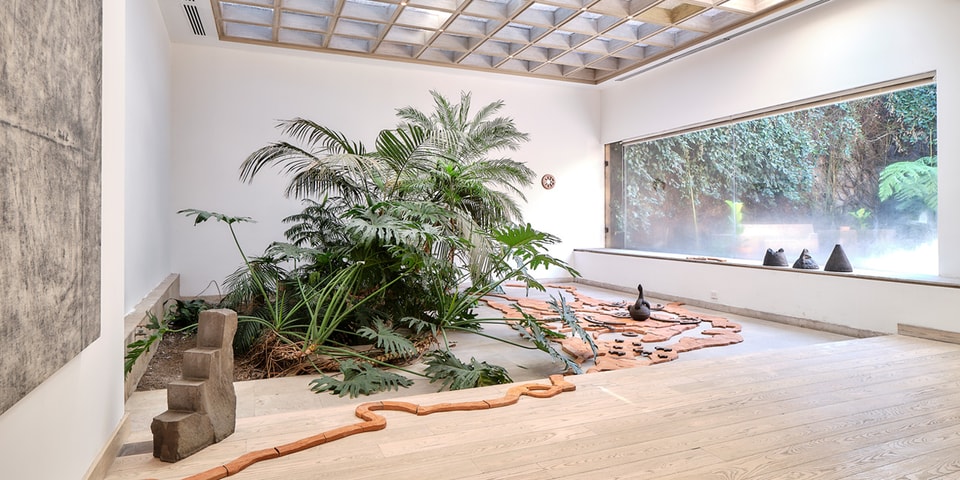 [ad_1]
Today, Danish gallery owner and curator Elisabeth Johs unveiled a new art space in Mexico City (CDMX), titled JO-HS. Serving as a hybrid space, which includes a living space, artist residency, and boutique, Johs initially envisioned the project as a way to bypass COVID travel restrictions that barred him and many Europeans, to enter the United States.
Similar to its usual home in New York City, CDMX is one of the major art capitals in North America. The modernist building that JO-HS lives in was designed by the famous architect Carlos Herrera, whose clean lines coexist harmoniously with the rich natural landscape of the city. "I have long admired the vibrancy and creativity of this city," said Johs, adding that she aimed for "JO-HS to be a hub of international creativity where we celebrate the work of Mexican artists in particular. ".
For the inaugural exhibition at the JO-HS, this is exactly what the gallery did by calling on ten emerging Latin American artists: Alicia Ayenegui, Carlos Garcia Noriega, Carla Hernández, Celeste, Emilio Chapela, Fernando Ocaña, Miguel Pedroza, Alonso Leon Velarde, Perla Krauze and Tania Ximena. "Vivarium" will be on view until December 4th.
Elsewhere, the latest advent calendar from Tiffany & Co. features the work of Jean-Michel Basquiat.
JO-HS
Gobernador José Guadalupe Covarrubias 46,
San Miguel Chapultepec I Secc, Miguel Hidalgo,
11850 Ciudad de México, CDMX, Mexico

[ad_2]