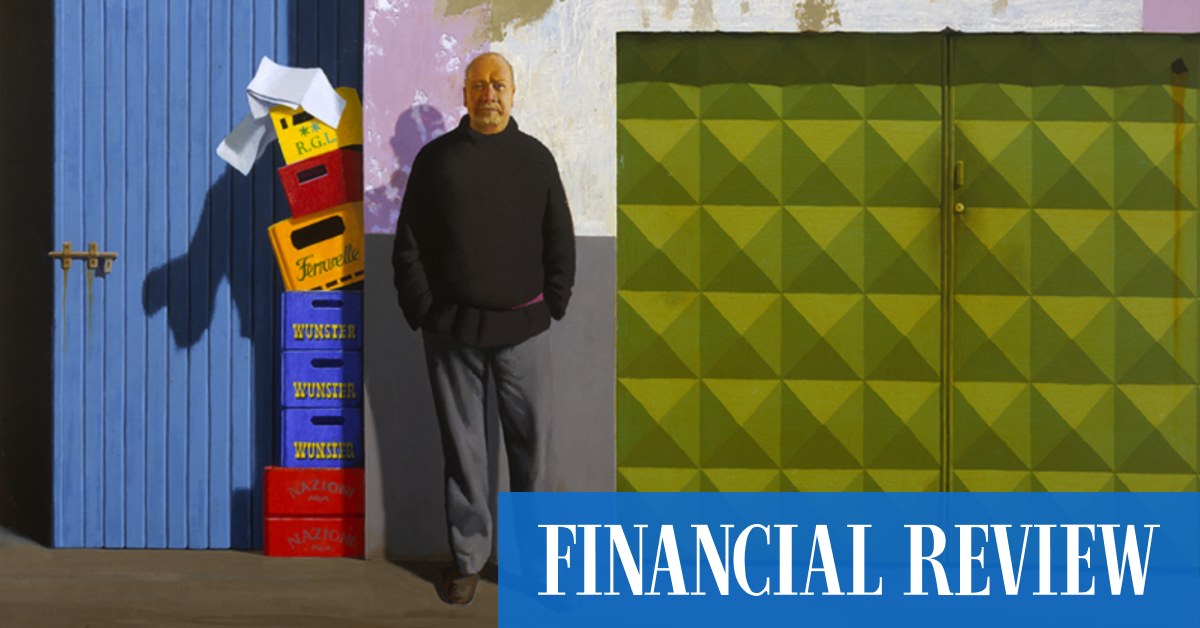 Pearce's presence proved crucial. "Jeffrey wouldn't necessarily have confided in me as a reporter, but he was comfortable talking to Barry while we were there as observers," says Hunter.
She revisited her archive footage when she heard the National Gallery of Australia was hosting an exhibition of Smart's work [held last year] to mark the centenary of his birth. Hunter says she was amazed by Smart's candor about her self-doubt as an artist, her compulsion to find beauty in the ordinary ugliness of modern city life, and her determination to be "measured by the work of the Italian Renaissance masters he most revered. .
There are plenty of new reveals in the hour-long documentary, which airs on ABC Plus next Wednesday. They mostly come from that original footage from 2006, when Smart was chilling with his partner and friends. To begin, Smart explains how he created what Pearce calls "a new aesthetic out of 20th century technology…subjects that others found mundane and brutal to him were just part of a new type of beauty".
In Smart's words, "I find it funny that maybe 100 years from now, if people look at the paintings done by the artists of this century, that the most ubiquitous things, like cars, televisions, and telephones, don't do not appear. We should paint the things around us.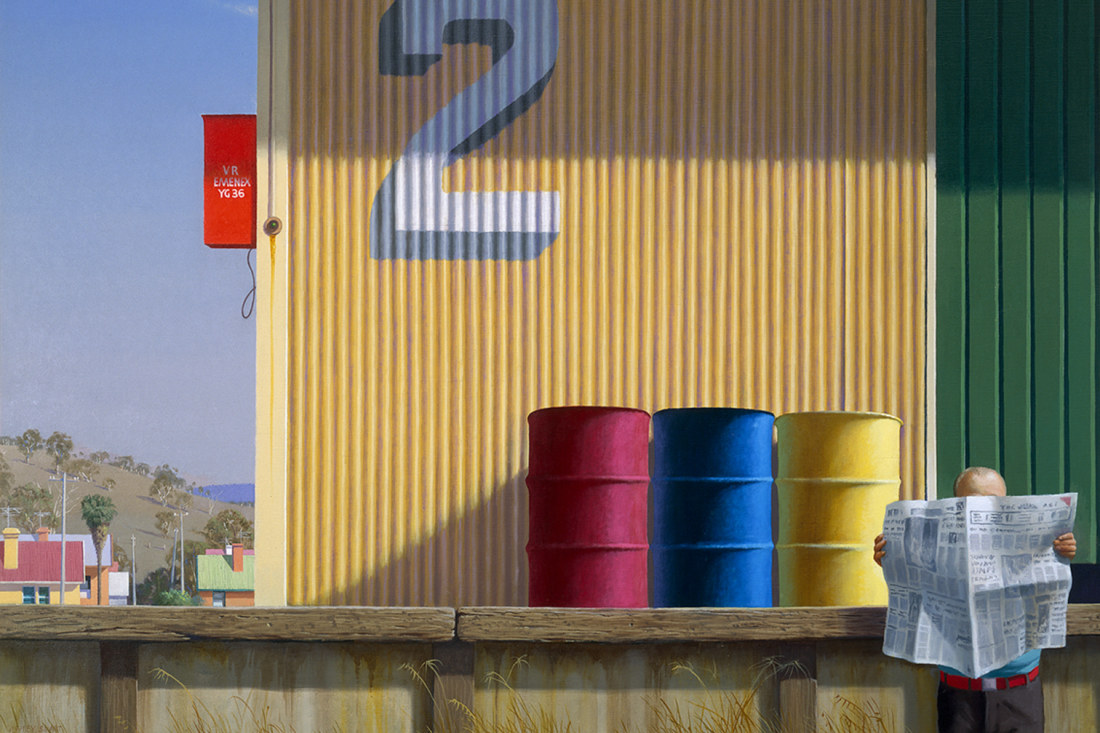 Throughout the movie, Hunter says, it's Smart's feeling of underachievement. "I find it incredible that he could have been so successful in the market, but was plagued with such self-doubt," she says. "He never painted for the market. He painted for himself. He was always looking to paint a beautiful picture, and I don't know if he ever felt that he had succeeded.
One of the most haunting scenes in the documentary – from Donald Featherstone's 1994 documentary, Smart's Maze – shows Smart lighting a bonfire and sending canvases he considered inferior.
"Nolan wouldn't have done that," Hunter claims. "He would have given them to his art dealer, or put them in a drawer, and let others decide their value. [But] Jeffrey would have hated if a painting he considered bad was shown in public. And when it came to his work, the only critic he listened to was himself.
This film also includes what Hunter considers the first television interview with Ermes De Zan, Smart's much younger partner, born in Italy but raised in Australia. Smart and De Zan lived together for 38 years in Posticcia Nuova, near the birthplace of Piero della Francesca, the most admired Smart painter of the Renaissance.
"Ermes never put himself forward, but he's a very learned man," says Hunter. "He was a painter too, but readily admits that there was no place for two artists with an ego in a relationship. Jeffrey complained that he had set up a wonderful studio for Ermes, but it was quickly filled with gardening tools so Ermes could exercise his creative talents elsewhere.
Perhaps Smart's most important work was a commission to produce a Victorian Arts Council mural. The dimensions of the mural were extremely long and shallow.
Smart was about to quit. He and De Zan decided to go to Greece to take a vacation. Along the way, they were held up at a level crossing as a train passed. "We were sitting in the car [when] we saw this heavenly container train of different colors weaving through the trees," Smart recalled in the documentary. "We both looked through the saplings and Ermes said, 'Here's the mural.' He said it first.
Smart's last painting before his death on June 20, 2013 was Labyrinthcreated in 2011. At that point, the precision of his immaculate grill preparations and the delicacy of his brushstrokes faded. Labyrinth depicts a figure – clearly identifiable as Smart himself although the artist has always claimed it was a portrait of HG Wells – trapped in a maze. Is he looking for an exit? Or looking for new possibilities among dead ends?
Hunter recorded Pearce recounting a particularly poignant conversation he had with his old friend, in which Smart said, "I came to live in Italy to worship the altars of the greatest painters in the history of art. Measuring my standards against them… not matching or surpassing them.
"The prospect of coming anywhere near them would be quite impossible. So, in a way, I always felt doomed.
Smart's closest friends, including author David Malouf and the late Clive James, have both featured in his works and both appear in the documentary.
Smart may have thought he was "doomed," but his legacy lives on. As James said, "Eventually, everyone will live in Smart Land. The world now looks like Jeffrey painted in the late 1960s."
must know
Jeffrey Smart, ABC Plus (Channel 22), August 10, 8:30 p.m. and iView.