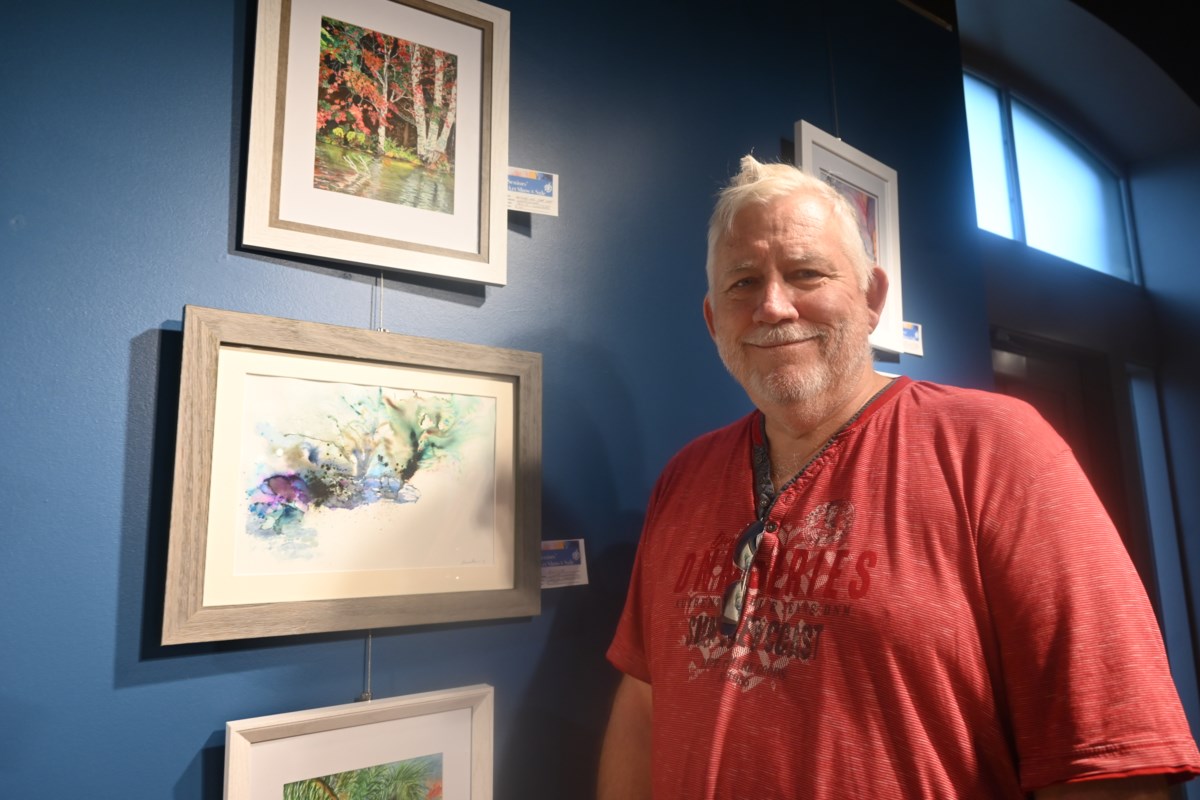 Senior Newmarket artist David Woodburn said he started painting after retiring several years ago, but had never taken part in an art exhibition before.
Woodburn said he decided to join other local artists for his first show to get more feedback.
"I just wanted to show off and see what people thought of my work," he said. "Positive reinforcement encourages you to keep doing some of your business."
The city helped launch a new art exhibit and sale for seniors on May 27 at Old City Hall. The free event features works by 20 different local artists for sale, Monday through Saturday, 10 a.m. to 4 p.m., through June 9.
Elizabeth Nicholas, one of the organizers and a member of the East Gwillimbury Artist Group, said art events like this have been put on hold due to the pandemic, but it was nice to be able to return.
"It's good for them to see their work admired and appreciated by other people," she said, adding that the work of older people can sometimes be seen as inferior. "They don't realize how capable some older people are."
Jackie Edwards, another organizer, said she was grateful to the city for providing the space.
"It's important. We missed each other," she said, adding that many older people "didn't attend an art show."
Mayor John Taylor attended alongside council members and made remarks to open the show. He said having a strong arts scene is important for community development.
"It's really the heart of the community," he said. "It's beautiful art and it speaks to people's passion for so many different things in life."
Marilyn Abbey participated, and she said it was also her first art exhibition. She said she was nervous about participating, but making art is worth it.
"It's a release of expression," she says. "You really get involved in it, and I think it's relaxing."
Although much of the art involved drawing or painting, other types were present. Denise Magloughlen is a silversmith who brought sterling silver jewelry and a dress made entirely from pop cans.
She said it was great to be on shows again after pandemic-related hiatuses.
"People can't wait to get out," she said. "So I can't wait for things to open up even more."
"It looks really good. Hopefully we'll get more people out," Woodburn said. "I'm just glad the people who put this together did."