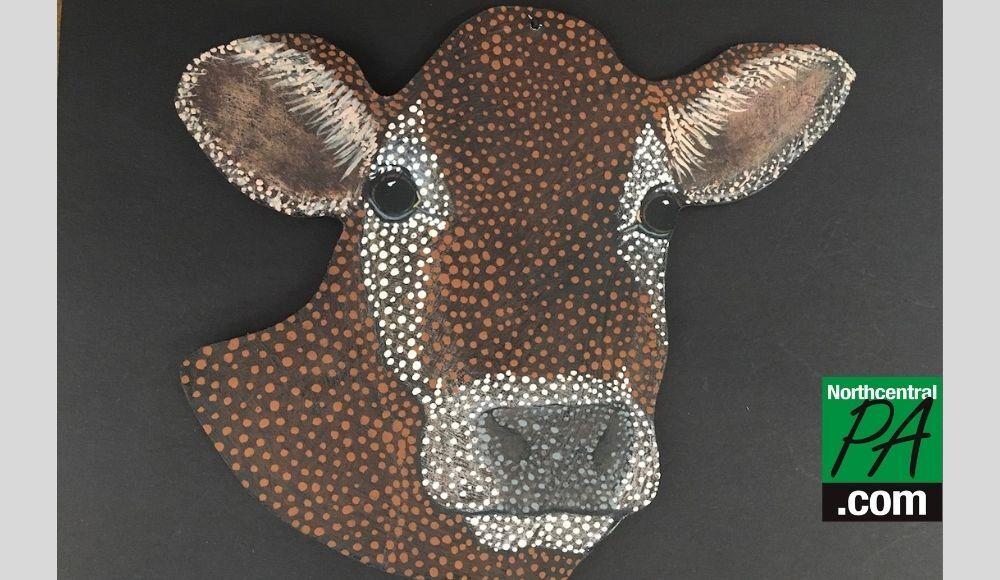 Muncy – The Muncy Historical Society's art exhibit will feature some of Pennsylvania's most talented artists whose works are exhibited and collected nationwide. Many share a close relationship with Lycoming County and its surrounding areas.
The 15th annual artist-only exhibition and sale will take place on Friday, November 12 from 5:30 p.m. to 9 p.m. and Saturday, November 13 from 9 a.m. to 3 p.m. The exhibit will take place at the First United Methodist Church, 206 S. Market Street, Muncy.
The Society's art exhibition committee wants to ensure that exhibition guests experience a comprehensive event that includes a wide range of artistic expressions. Diversity and artistic excellence remain paramount in the selection process.
The work on display will include a wide range of arts and crafts, including oil, acrylic, scratchboard, pastels and watercolor paints, jewelry, ceramics, metalwork and woodwork. wood, textiles, mixed media, mosaics, sculpture, stained glass and interior decoration.
The exhibition will be a rich and varied collection of original works as well as signed and numbered limited edition reproductions. Two of the Society's published books will also be available – "Deeds of the Valley" by Paul C. Metzger and "Dragon Views and Other Observations" by Bruce Storm, both of which can be personalized. The artists will be available on Friday and Saturday to meet and welcome the participants in the show.
This year's artists include Lynette Ambruch, Judith Cole Costello, Robert Hughes, Selinda Kennedy, Lynn Kibbe, Abby Machamer, Deb Parsons, Tammy Quigley, Kris Robbins, Mark Robbins, Roger Shipley, Theresa Spitler, Deb Stabley, Bruce Storm, Nella Godbey Storm, and Wynn Yarrow.
"A panel of independent jurors assess the new candidates and select from our stable of talented craftsmen previously jurors to choose those who will be invited to participate in the show for the current year. Although each exhibition is different, a small number of our artists are at the heart of the exhibition. We make sure to offer a mix of traditional and contemporary styles and techniques, from oil paintings to acrylic to mixed media. "
"We are very fortunate to be able to present our community with such incredibly gifted artists and to be able to vary the show each year with different artistic expressions," says Linda Poulton, Show Coordinator.
For the health and safety of the volunteers of the show, the artists and the guests, the wearing of the mask will be compulsory for all and there will be no opening this year.
Participants will have the opportunity to participate in a silent auction on Friday and until 1 p.m. on Saturday. Participants can also register for a free draw of a $ 250 gift certificate towards a purchase at the Salon des artistes 2022.
Proceeds from this year's show will benefit the Muncy Historical Society's educational initiatives and outreach activities, including the 6th "Pops at Pepper Street" concert and the development of Fort Brady Heritage Park located at the north end of Muncy.
Financial support for the arts was provided by Gary's Furniture, 3 Factory Street, Picture Rocks; state funding through a grant from the Pennsylvania Council on the Arts, an agency funded by the Commonwealth of Pennsylvania and the Friends of the Muncy Historical Society.
For more information, visit www.MuncyHistoricalSociety.org, call (570) 546-5917 or email [email protected].