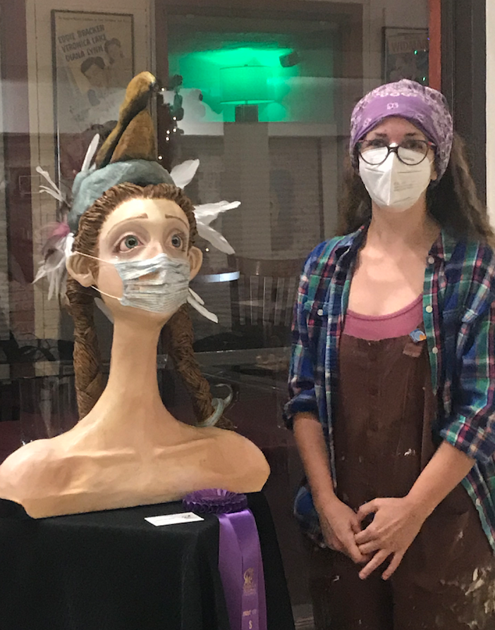 A local group organizing an art exhibition and sale just in time for the winter season and the holidays has appealed to artists for the next exhibition.
The Chisholm Trail Arts Council (CTAC) will return to the annual Holiday Art Exhibition and Sale this year and is now looking for attendees, who have by November 5 to register.
Darcy Reeves, CEO of CTAC, said this year's Holiday Art Show will run from Nov. 18 to Dec. 16 with a reception and awards night opening the exhibition.
After competing in years gone by, Reeves knows this year will once again attract natural talent.
"We really believe that each year the competition gets a little harder for artists. And we see incredible works of art coming through our doors right here in Duncan, "Reeves said. "The Holiday Art Show and Sale is something that the Chisholm Trail Arts Council has been organizing for several years now since taking over the reins of the former Duncan Art Guild committee. The Guild has always done a wonderful job attracting talented artists every year, and we are proud to have been able to keep one of their popular programs for them.
With the deadline quickly approaching, Reeves said this year artists can enter a total of five works of art in three categories, which include fine art in painting or drawing, photography and three-dimensional. Although this is the holiday sale, there is no specific theme for the entries.
In his fourth year, Reeves said annual exposure and sale has increased over time.
"On average, we have about 48 artists participating each year. Overall, we anticipate close to 140 works of art that will be submitted for the evaluation of the Holiday Art Show, "she said. "And it's always so exciting to meet new artists, as well as welcoming our old friends back, every time we host this event… It's the perfect time to come and see some amazing works of art, to buy artwork for a Christmas gift and support your local artists. . "
Current CTAC members get a $ 5 discount per entry. Cash prizes totaling $ 1,750 will be awarded to the winners this year. The best in show will take home $ 400 while the first to third place winners in each category will take home $ 200, $ 150 and $ 100 respectively.
According to information obtained from the CTAC, the judge for this year's art show is Edna McMillan, professor at Cameron University in Lawton. A statement says McMillan was born and raised in Shreveport, Louisiana.
"She graduated from Louisiana Tech University and Louisiana Tech Rome, Italy, in 1976 with the BFA of Fine Arts, Cum Laude, in Painting, then completed the Masters of Fine Arts in Painting in 1979," says a biography. "In graduate school, she began her teaching experiences as a teaching assistant. After graduation, she taught art and design at Louisiana Tech, Captain Shreve High School, and is currently a professor at Cameron University. She has been active in judging and judging art exhibitions and festivals including the Lawton 'Arts for All Festival', The Medicine Park Art Walk and 'Leslie Powell Gallery Invitational Exhibition'.
For a full set of rules and to register, visit https://chisholmtrailarts.com/programs/art-gallery/ or call 580-252-4160.
On a mission to promote and inspire the arts in southwestern Oklahoma, CTAC, a nonprofit organization, receives support from the Oklahoma Arts Council, the McCasland Foundation as well as support from local businesses, members and donations.