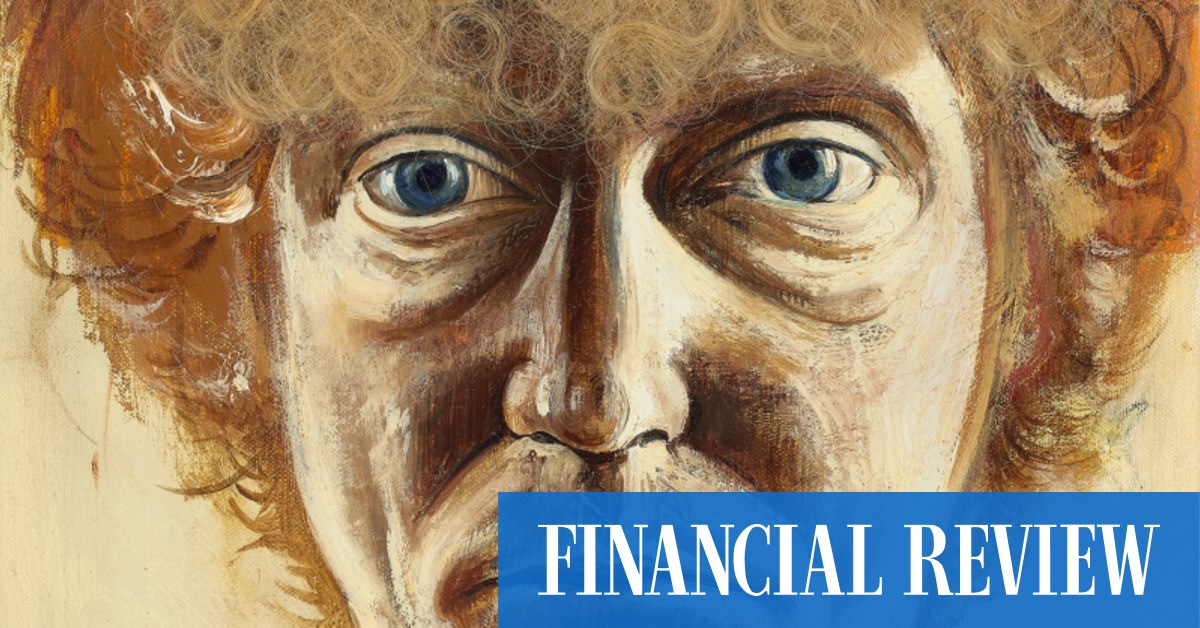 The Deustcher and Hackett sale did just that, with many works exceeding their high estimates. Reflecting the tastes of collectors, records have been set for artists ranging from the 19th century to the present day: from John Rae's Panorama of Hyde Parkfrom around 1893, which fetched $40,000 on the hammer, to Jonny Niesche's brilliant abstract, Sweet Emily2020, which sold for $14,000 (hammer).
Records were also set for Ludwig Hirschfeld-Mack, Max Meldrum and Bruce Armstrong.
The auction opened with four lots from the prized collection of philanthropists Joan and Peter Clemenger, all on the secondary market for the first time. The first and smallest of the batches packed the biggest punch, inch for inch at least.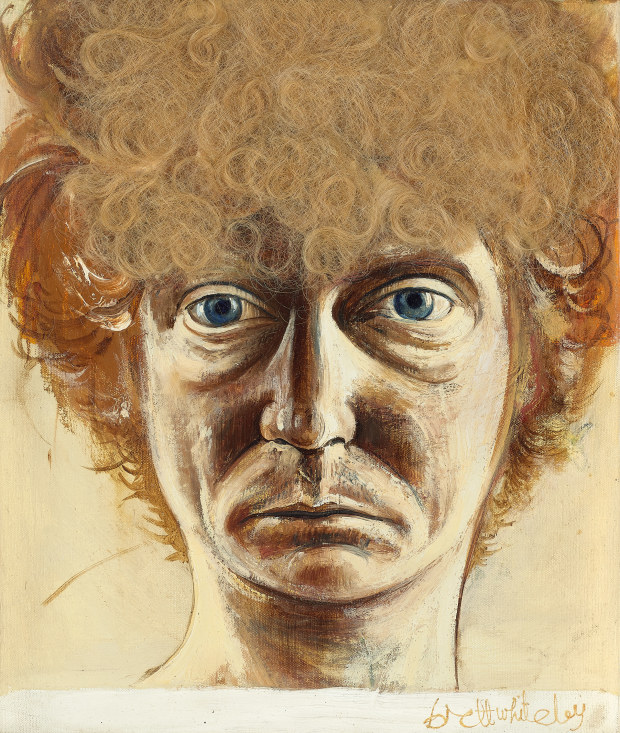 The inflexibility of Brett Whiteley self-portrait, with a manly stubble of real hair, exceeded its high estimate by $200,000 to sell for $550,000 (hammer). With buyer's fees included (25% GST included), the price came to $675,000, a huge expense for the 12-by-10-inch oil painting. The Clemengers bought the painting in 1979 for $4,400, not worrying about whether it would turn a profit in the long run. They bought it because they liked it, as they did each of the works auctioned last week. Of course on them.
"The Brett Whiteley defied scale," says Deutscher. "It screamed around the room…it was such a powerful image and drew a lot of bidding."
Deutscher did not say whether the painting went to a private collector or a public gallery, which raises suspicions about Saleroom at the latter. We eagerly await the announcement.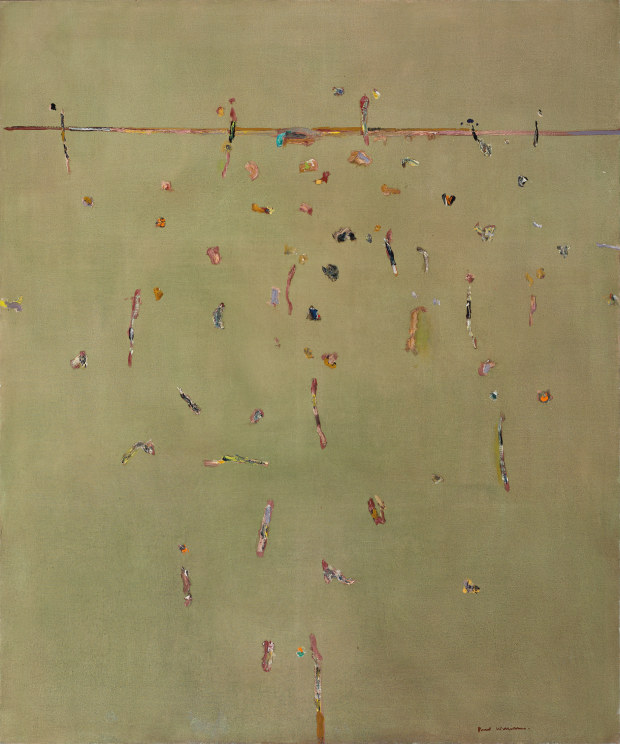 Also from the Clemenger Collection, Fred Williams' Lysterfield Landscape, 1968-69, sold at the high end of its estimate, for $1.9 million (hammer), becoming the year's most expensive work of art at auction. The painting is Williams at its finest, with an intense, zen-like beauty and a subtle application of glaze that gives the work a silky sheen.
Jeffrey Smart's demure portrayal of outspoken Germaine Greer was a harder sell. Despite its cultural significance, the painting deviates somewhat from the intelligent compositions generally favored by the marketplace. Still, the painting sold at its low estimate of $1 million. Hardly a gift, and another great return for a painting that cost the Clemengers $25,000 in 1989.
"It's a very memorable image that sparked a lot of discussion, but at the time of the auction two people were interested in owning the work," says Deutscher.
The winning bidder was long-time dealer Stuart Purves, owner of Australian galleries in Sydney and Melbourne.
Purves tells Saleroom, "I'm going to enjoy it for a while, but I have a client in mind for it."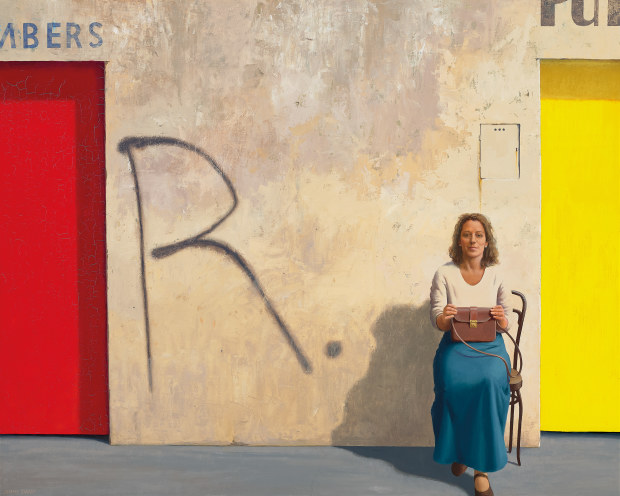 Asked about securing Greer's portrait at his low estimate, Purves said, "I was quite surprised myself. I think it was early in the auction and the phones and internet weren't quite set up so it was possible that luck was on my side as this is a really important painting and I should have looked for more.
The fourth batch of the Clemengers collection, John Brack's Posies, 1990, sold for $480,000, notably $120,000 below its low estimate. The market balks at Brack's later works, with their strange walking pencils, stacked postcards and wooden hands, and Posies corresponds to the invoice. Esoteric and tightly constructed, the painting is a visual metaphor representing Brack's own family.
"It's a quirky, belated image that some people have struggled to read," says Deutscher.
Brack's widow, fellow artist Helen Maudsley, once told this writer that Brack's later works were his best; the market has yet to see it.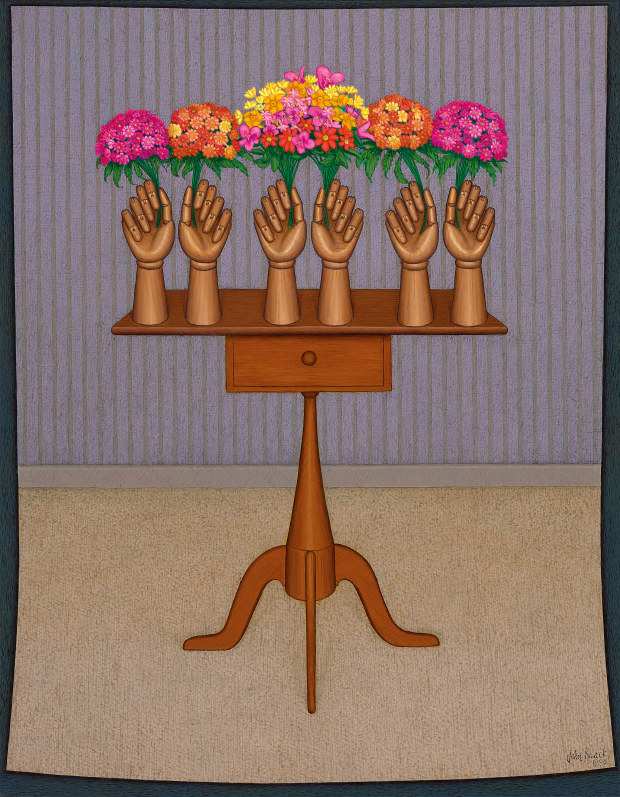 But there were many other successes to raise the score.
The bold abstract of Bauhaus artist Ludwig Hirschfeld-Mack, Red, gray and orange compositionpainted in Berlin around 1935 and for the first time on the secondary market, direct from the artist's estate, fetches $115,000 (hammer), from an estimate of $30,000-50,000.
Said Deutscher: "I think it just caught the attention of people who collected abstracts, works of Ralph Balson and Tony Tuckson, or whatever, and for something quite unique and quite special, they were willing to pay a premium."
The painting has entered a private collection. Eight small works on paper by Hirschfeld-Mack, also from the estate of the artist, all sold well, the particularity being Composition1962, which more than doubled its high estimate to earn $14,000 (hammer).
Resi Schwarzbauer, author of Ludwig Hirschfeld-Mack: more than a Bauhaus artist, who approached the artist's parents and friends while writing the book, was delighted with the result.
"I am absolutely thrilled for this wonderful family," says Schwarzbauer.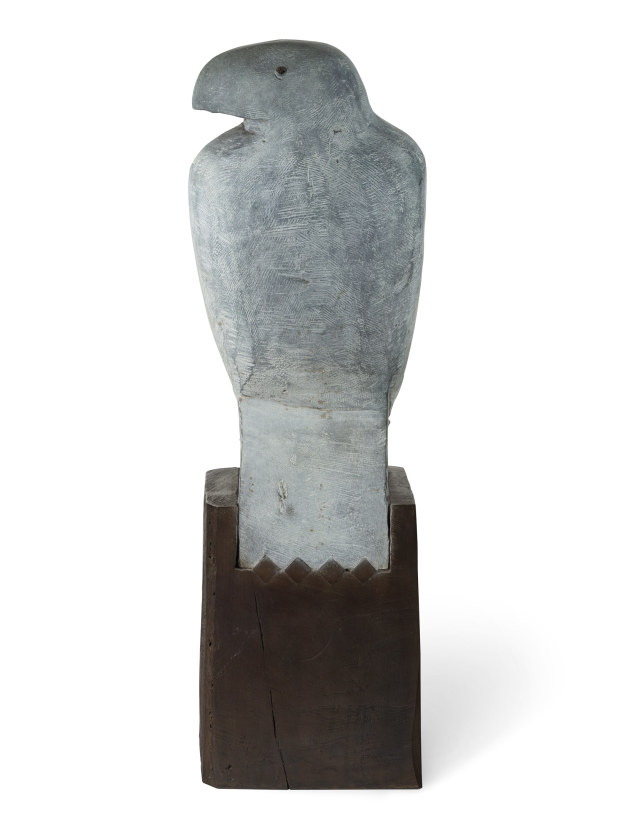 Other highlights include an auction rally for the cast and painted bronze of Bruce Armstrong, Bunjil, 2009, which soared to a record $82,000 (hammer), from an estimate of $20,000 to $30,000. Standing almost a meter tall, the sculpture is a smaller version of the two "guardian" figures at the entrance to Melbourne's Grand Hyatt hotel on Russell Street.
Scottish-born Australian artist Max Meldrum's 1943 portrait of his daughter, Ida, at the piano in his studio in Kew, Melbourne, fetched $60,000 from an estimate of $8,000-12,000.
The historical vision of Melbourne by L. Van den Houten, Melbourne as it looked in 1837, the side of Emerald Hill near the fallscreated in 1873, soared almost five times above its high estimate, to sell for $70,000.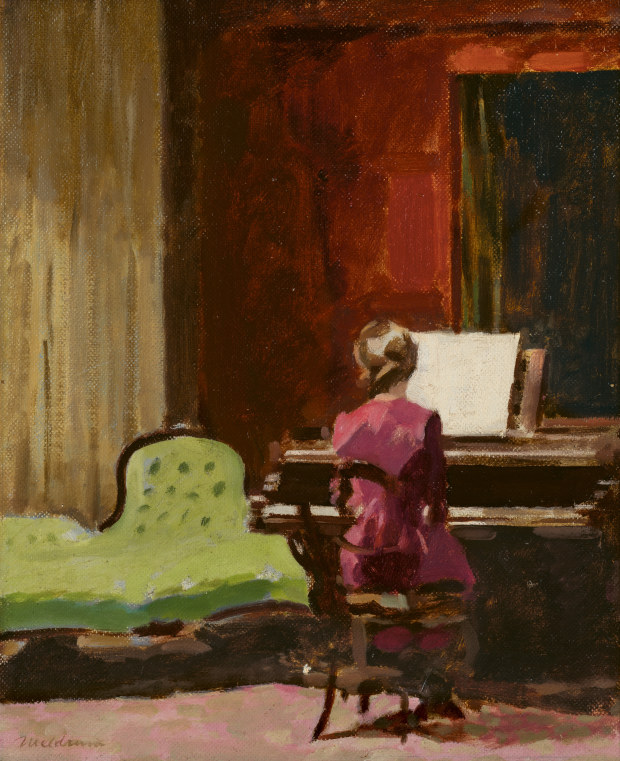 The $10.6 million sale posted a clearance rate of 88% by number and 110% by value, bringing Deutscher and Hackett's total revenue for the year to $43.2 million.
At this rate, the company could end the year with a result not seen since 2007, when Sotheby's Australia sold $51.4 million worth of artwork. Closest competitor, Smith & Singer has sold over $17.2 million at auction so far.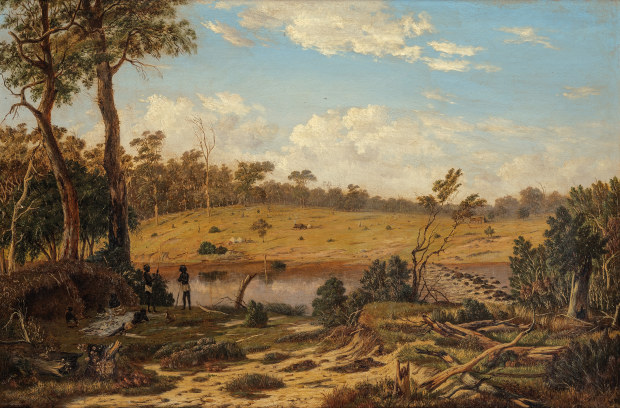 "The market is obviously not booming, but it was almost booming results," Deutscher says. "We went into it with some nervousness, but in the end we were thrilled. There were a lot of underbids who didn't spend a dime, so that's encouraging for our November sale.