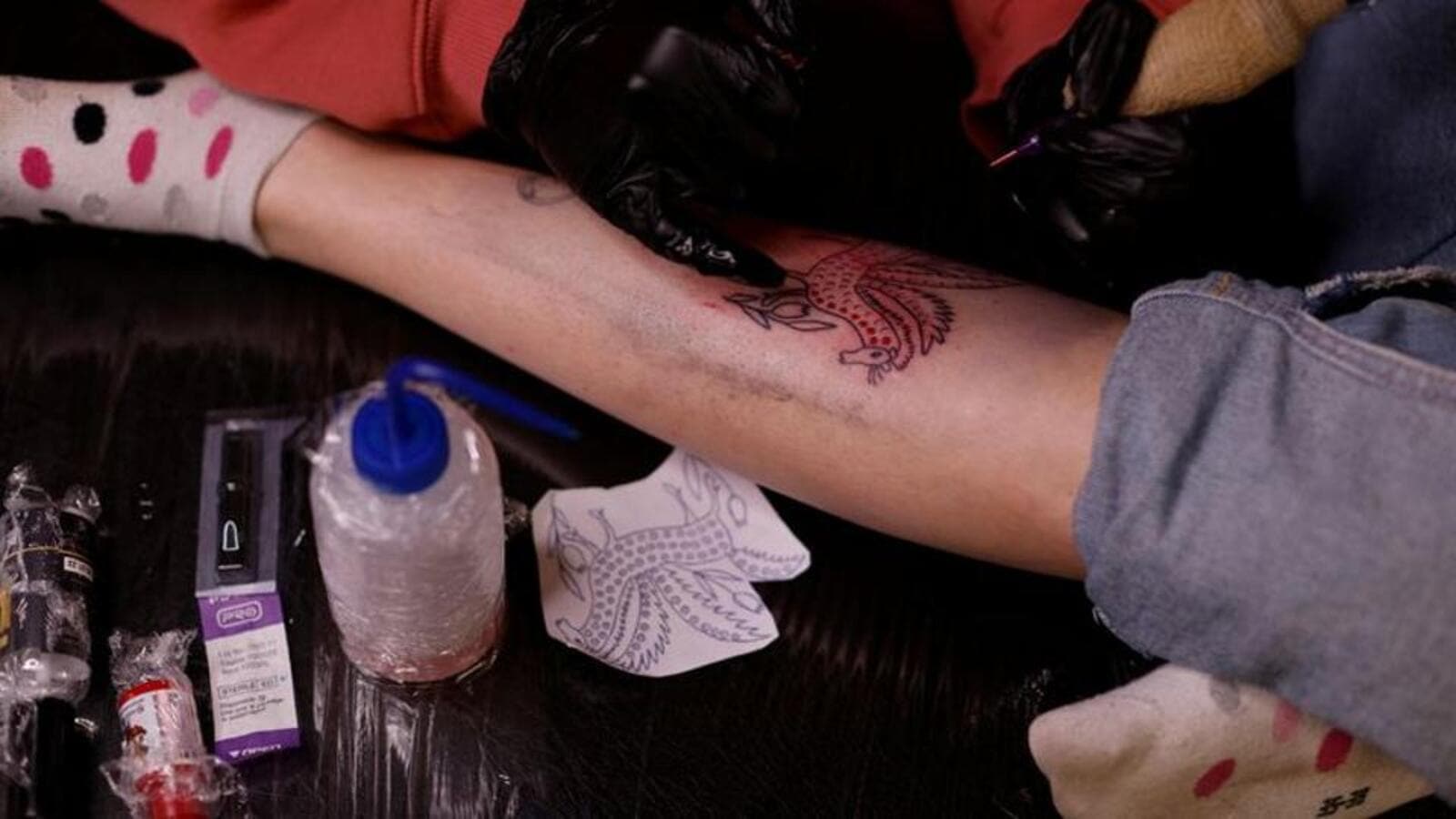 China on Monday banned minors from getting tattoos, saying body art for those under 18 is against "core socialist values", urging families and schools to discourage the practice.
Any tattoo artist or shop that tattoos minors will be severely punished according to law, China's Ministry of Civil Affairs said in a statement carried by state media on Monday.
Children who already have tattoos but are willing to remove them will receive medical advice to do so, the statement added.
The ban was part of the Measures for the Personal Governance of Minors, a set of rules devised by the Chinese cabinet after consulting with several government departments, including the Communist Party of China (CCP) Youth League and the State Administration. radio, film and television. (SARFT) – which regulates visual content and streaming.
The ministry consulted with several ministries and departments, including the CCP's propaganda department, the Supreme People's Court, the Ministry of Public Security – which deals with domestic security – and the Ministry of Health.
The measures state that "the state, society, schools and families should educate and help minors to establish and practice socialist core values, to fully understand the harm that tattoos can cause, to raise their awareness (of minors) and their ability to protect themselves, and rationally refuse tattoos".
The rules state that no "company, organization or individual shall provide tattoo services to minors and shall not coerce, induce or induce minors to get tattoos".
Tattoo parlors should ask for ID, according to the rules.
Shanghai, China's financial hub, was the first city to ban anyone under the age of 18 from having cosmetic surgery or tattoos on March 1.
"The Shanghai government has declared that people under the age of 18 will be banned from cosmetic surgery without the approval of their guardians. Tattoo parlors are completely prohibited from offering their services to minors," reported the South China Morning Post (SCMP) based in Hong Kong.
The anti-tattoo campaign isn't just targeting minors – the CPC is also targeting artists, sportspeople and celebrities.
Last December, members of the Chinese national soccer team were ordered to conceal or outright remove their tattoos to set a "good example to society".
This guideline was issued by the General Administration of Sports of China (GAS).
Tattoo artists are already barred from appearing on Chinese state television programs.
"Taxi drivers in the city of Lanzhou in northwest China, capital of Gansu province, were ordered by the government to get rid of their tattoos last year. In 2018, the government banned tattooed hip-hop artists from appearing on TV shows, and two months later banned tattoos at the Strawberry Music Festival in Hangzhou," SupChina reported last year.