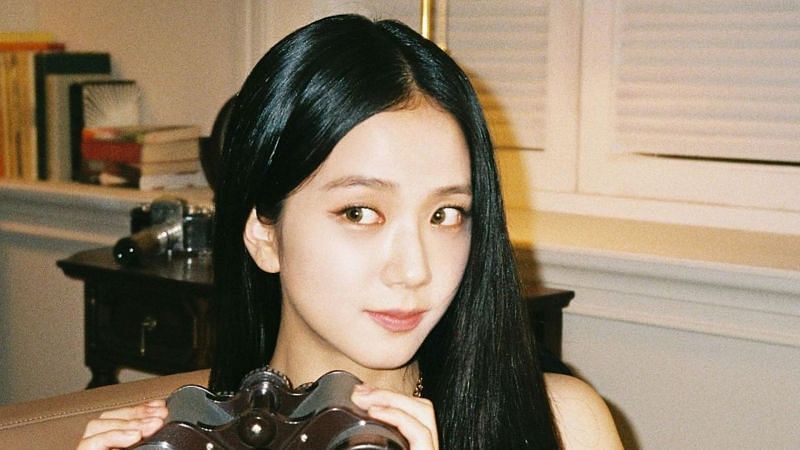 Dior's global ambassador, BLACKPINK's Jisoo, once again surprised everyone with her good looks. On September 6, KST, Jisoo, and Harpers Bazaar Korea uploaded photoshoots and videos of the idol with Dior Lady Art Project 2021.
Jisoo was dazzled in a blue denim dress with a lace up dress, styled by Lee Yun Mi, and long black boots. She walks through the now-open Lady Dior Art pop-up store in Seoul, showcasing the amazing handbags that can easily be called works of art.
---
BLACKPINK's Jisoo unveils Dior Lady Art Project pop-up store in Seoul
With a classic Christian Dior handbag in hand, BLACKPINK's Jisoo wows everyone with a peek inside the highly anticipated world of Dior Lady Art Project 2021.
Described as highly coveted, Jisoo's latest messages reinforce her position as the luxury brand's global ambassador. Jisoo was announced as the face of the brand in May 2021. The Dior Lady Art Project has given artists around the world the chance to reinvent Dior handbags, making them truly unique.
The video begins with a Jisoo wandering outside the pop-up store, then a close-up of her gorgeous visuals with her finally entering through DIOR's gorgeous door. Viewers get a glimpse of the upscale interior, new handbags and more.
Check out the photo shoot and video below:
After Jisoo's reveal, Harpers Bazaar Korea posted photos of the pop-up store filled with luxurious handbags that look nothing less than jewelry-adorned trophies. Check out their photos of the pop-store opening in Seoul below.
---
BLINK trend 'Lady Jisoo for Dior' shows their enthusiasm
Jisoo's announcement as Dior's global ambassador was already a coveted crown for millions of BLINKs. But the recent update to Harper's Bazaar Korea, where they shared the same photoshoot and video, gave the BLINKs a new name.
The fashion magazine used #LADYJISOO, implying elegance, royalty and impact. The BLINKs quickly took it upon themselves to rave about the two visually stunning things – Dior and Jisoo – merging once again.
Check out some of BLINK's reactions below:
Read also
Even a member of Dior's public relations staff commented on Jisoo's post, saying, "Our princess shines even brighter today," according to a fan.