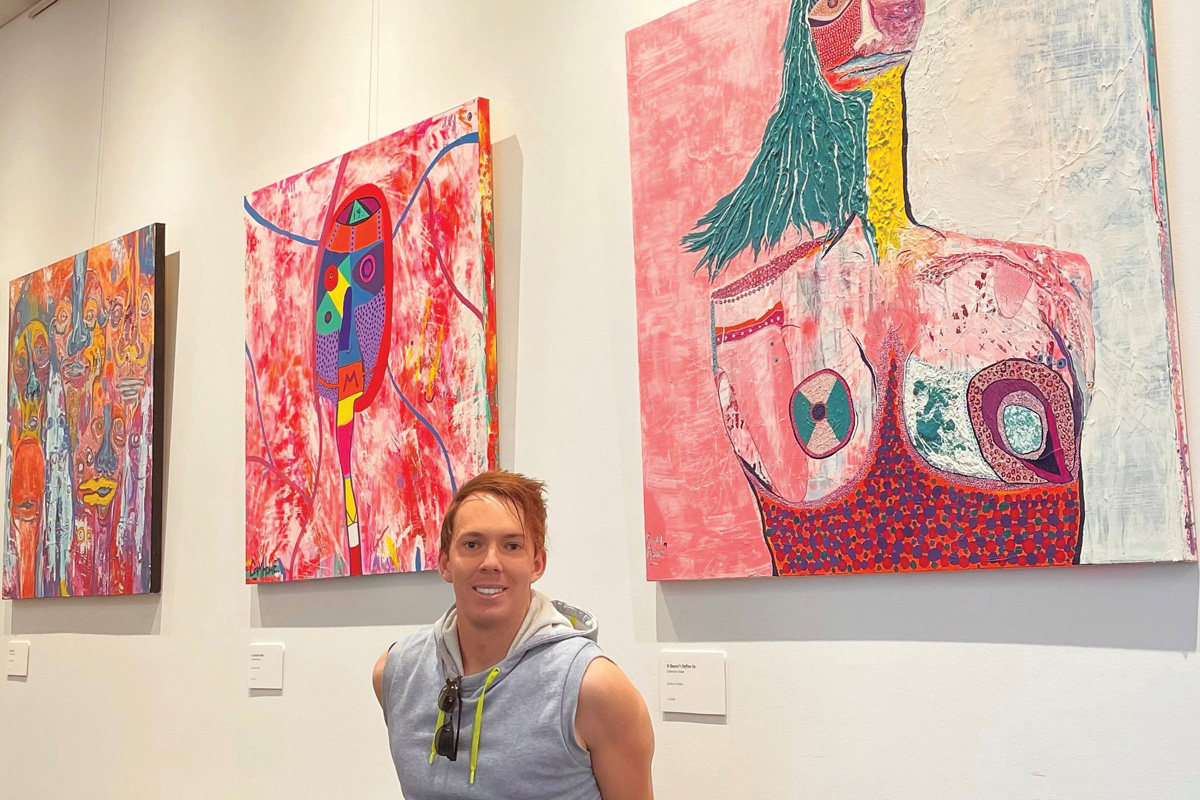 A SERIES of abstract artworks exploring the emotions of human faces are on display at Frankston.
Faces, an exhibition by Cameron Howe, is now on display at the Frankston Arts Centre's Atrium Gallery. Howe says that abstract artwork highlights "the spontaneity of thought and feeling."
"Details are stippled, paint is scored and cut to create depth and texture, which collectively create a distinctly original, bold and often vibrant aesthetic. Acrylic paint is layered, often cut with an iPod, ruler or a pen, creating a texture then reapplied and the process repeated," Howe said.
The exhibition presents 11 pieces. Howe says his previous submissions in the Frankston Arts Center open exhibitions helped hone his artistic qualities. "The Frankston Arts Center open exhibitions inspired me to invest in getting work done on a commercial level, rather than throwing away the paintbrush, and allowed me to get my start in art with an exhibition" , did he declare. "Although I am not a trained artist, I come from a creative family and my childhood was dominated often daily by my mother's concert piano pieces played until five o'clock."
Howe is also a councilor for Kingston. He has been advocating for a public art trail starting at Patterson River since his election in 2020 ("Patterson River public art proposal progressing" The temperature 7/12/21).
Faces is on display until October 22.
First published in the Frankston Times – August 2, 2022